This guy raised $26,000 on GoFundMe to advertise at San Diego Comic Con with information about the "Snyder Cut". Well, the ads are now up, and they're not at SDCC. They're IN San Diego, but not near the convention:
The Hall of Justice is nowhere near where the main SDCC activities or even off-site stuff takes place. SDCC and the off-site stuff is limited to the PetCo Park area and the Gaslamp: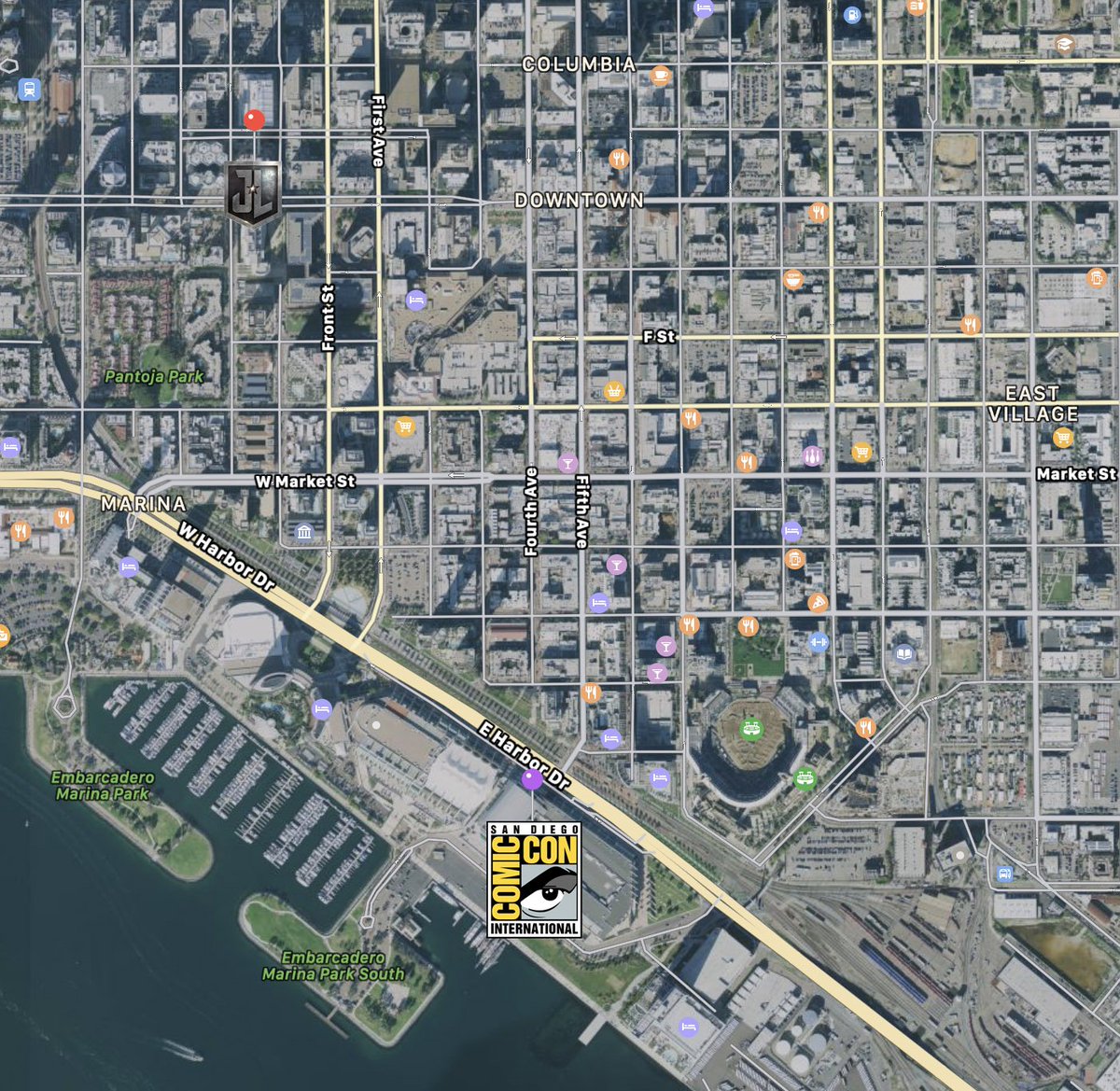 Also, the claim that they'll be handing out posters and stuff at SDCC:
- Carrying handheld #ReleaseTheSnyderCut signs throughout the convention center (There may or may not be cosplayers doing this);

- Handing out educational fliers about the Snyder Cut and where to support our cause;

- Distributing swag to interested convention-goers;
The problem with that plan is SDCC does not allow it unless you are approved and have a booth there. As it's at least a five-year waiting list to get a booth at SDCC, these guys did not do that. Which means, they're probably going to get kicked out.
No Handouts
No handing out of anything—including flyers, stickers, cards, or any promotional item—is allowed in any area inside or outside the San Diego Convention Center, except from within a booth in the Exhibit Hall or when preapproved for placement on the Freebie Tables in the Sails Pavilion.