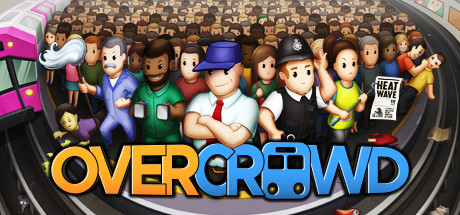 Overcrowd: A Commute 'Em Up
- My
actual
GOTY that debuted in 2019 in spite of it being ineligible as it's Early Access. Overcrowd combines overarching business simulation with spacial puzzling and RTS employee management. It's a game that sports both style and substance. Design subway systems, direct employees, upgrade infrastructure. It's a beautiful dance of creative blueprinting within a limited space and day to day hands-on management. Absolutely love the colorful, chunky retro-pixel look coupled with an infectious midi soundtrack. It's a tight package from a dev team of 2 who totally work within their limits to deliver a polished gem.
...........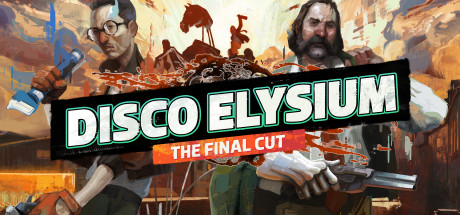 Disco Elysium - Best game writing ever? Best game writing ever. As we cross the 20th anniversary of Planescape: Torment, I was starting to wonder if it would ever be topped in world-building, characterization and quality of the written word. But here we are and it finally happened. Using personality traits as your rpg party members was a stroke of genius. It fleshed out the player character in ways I've never seen in the medium. And the divergent paths your character could take, the ways you could mold them into completely different directions is breathtaking. Shout-out to the gorgeous watercolor visuals, eye-catching UI design and memorable soundtrack. Much like Planescape, Disco is a tour de force that I fully expect to talked about in reverent tones for years to come. Oh, and it's hilarious as hell too. That was unexpected.



Ion Fury - I thought I was done with the FPS genre years ago. Call it genre fatigue. But Ion Fury (along with #7 and last year's Dusk) have completely reinvigorated my enthusiasm for shooters. Perhaps it's how all these throwback titles distill the gameplay loop back to a time when systems were simpler, goals more straightforward and less burdened with modern expectations of expository narrative, upgrade paths, etc. Ion Fury feels like a fast and furious arcade shoot 'em up. Level design is absolutely killer in its intricacy, with more secrets than I'll ever find. The soundtrack pumping. Shocking that it's actually running on a modified 25 year old Build Engine. It's the Duke Nukem sequel we deserved.



Dragon Quest Builders 2 - Always loved me some gathering/crafting games. DQB2 takes that foundation and layers a full-out adventure game on top. So instead of the sandbox 'make your own fun' premise typical of the genre, this game gives the player direction and purpose. An intoxicating blend that combines the best of both worlds. It's charming as hell. A bright and beautiful world with memorable characters. There's LOTS of writing that while fluffy is wonderfully written. Characters have unique dialects that make them feel diverse in tone. The game is also brimming with content, with dozens upon dozens of hours of adventuring. I also like that as soon a certain gameplay loop starts to feel grindy, you unlock the ability to offload said work onto NPCs and whole new gameplay systems are introduced. Keeps everything feeling fresh. DQB2 is my feel-good GOTY.



Sunless Skies - I always wanted to love this dev's previous title Sunless Sea. But the rouge-lite systems always felt too punitive, the world map too sprawling for its own good. Enter Skies. More forgiving, more focused. The presentation got a shot in the arm with colorful and varied maps to traverse. Gorgeous visuals and UI design. The writing is impeccable. I love how confident & comfortable the world lore is. It's strange and often unsettling. Off kilter like a Twilight Zone episode that looks normal on the surface but has hidden unusual oddities lurking in the shadows. But the writing doesn't try to draw attention to itself, pointing out how wild and wacky the world is. It's just another day sailing the stars of Fallen London.



Automachef - A smart production-line puzzler. Overcooked meets Big Pharma, as if developed by Zachtronics. Absolutely love the 50's automat setting. Has a great sense of humor as your megalomaniac robot partner guides you through the campaign missions. The pacing is spot on, introducing increasingly complex tasks in a natural tempo. The end-level scoring system has you going back to refine level layouts, trying to use just a few less pieces of equipment and electricity. Leads to a lot of "Ah-ha!" moments where you totally rethink your design philosophies.



Amid Evil - Part 2 of my rediscovery of shooters this year (well, 3 if you count Dusk in 2018). Where Ion Fury revisited the days of Duke, Amid Evil has us going back to the days of Heretic and Hexen. It's strange 'cause I never really dug into the games that inspired AE. Always felt that elemental weapons lacked punch. But man does Amid Evil dispel these notions (I mean, the Celestial Claw launches actual planets at your foes). Levels are absolutely huge and complex. The color palette bright with an oversaturated color motif. Gameplay is lightning fast and liquid smooth at 120 fps. The sense of weight and momentum feels incredible. Worthy of note is how varied the maps are. There's 7 episodes (4 levels each) that feel wholly unique in architecture, theme and design. Once again, a simpler throwback experience replete with modern QoL enhancements. I'm really digging the resurgence of retro shooter and can't wait to see how it evolves.



10 Miles To Safety - This top-down shooter has you fighting and scavenging your way through the daylight hours and building up defenses against the empowered nighttime hoards. There's a great mix of action and strategy on offer. Day/night cycles come fast so you have to think on your toes and prioritize the gathering loop. Environments are colorful and lush, giving the world a dense feeling. Shout-out to authentic and varied character animations. The map is full of human NPCs, which is quite refreshing for the zombie apocalypse trope, and they're in all manner of fight or flight with cops taking on zombies, civvies running, diving for cover or hiding. Combined with object density, it gives the world an incredibly alive (lol) feeling. The shooting and melee combat feels satisfying and dialed in. Pacing feels frantic and on edge. Not sure why but my mind always goes to the classic Robotron when I think of this game.



Pathologic 2 - P2 doesn't care about your time. It doesn't care if you miss story events. The world just keeps on ticking whether you're there to see it or not. I always hated timers in games. That pressure of having to rush through the game loop to see everything. Pathologic 2 completely broke me of this habit. It demands that you give yourself up to the limited day cycle and embrace the idea that you simply won't talk to everyone and close every quest. It's incredibly freeing to play on its own terms. P2 is one of the strangest worlds I've ever traversed. 'Lynchian' is a general term used far too often but man I can't think of a better descriptor. The moment you emerge from the train in the opening and are greeted by a docile 50 foot tall bull, you know you're in for one strange ride. Pathologic 2 is a truly melancholic experience. A game that commits so hard to this vibe that you can't help but respect its tenacity. Its refreshing to play a game that isn't interested in empowering the player, one that doesn't give a whiff about happy endings. There's a feeling of purity in this. An unflinching dedication to vision.



Objects in Space - OiS is a sandbox space sim where piloting your ship feels more like playing as a submarine navigation officer. You're not using joysticks to fly and shoot your way through the galaxy as in No Man's Sky or Rebel Galaxy. Instead you sitting behind a myriad of computer consoles calibrating headings, managing systems, switching out damaged physical parts. It's incredibly hands-on and tactile. It gives a great feeling of ownership to your craft. And while you can play all the roles found in space sims (trucker, marauder, bounty hunter, etc.) there's also a great story on offer as well. As part of a vanguard fleet sent out to colonize a new system, you misjump and float in cryo for decades. 70 years later you catch back up with the group only to find the system established and rife with political & commercial conflict. That's not even to mention what happened to all your friends who are now elderly while you didn't age at all. There's more writing exploring these threads than you'd expect to see in the genre. It's super-interesting stuff. Objects feels like a labor of love put together by a tiny team of 2. It's got rough edges for sure, but it's also got a ton of heart and a unified focus that only seems to come through with smaller productions like this.



Autonauts - 'nauts is a deceptive game. So colorful & twee on the surface, yet impressively deep under the hood. As a colony builder it's a game about production chains. But peeling back another layer it's also about programming bots using Scratch-style scripting language to carry out those chains. It just keeps looping and looping back in on itself to the point where you have automation chains producing maintenance bots to service worker bots, while other robot teams focus on bot production itself. It's incredible. And all wrapped in the bright and beautiful package that's an audio/visual joy. It's so damn charming to look at. It creates a wild dichotomy between candy-coated presentation and grognard simulation systems running the show. In a genre that can be a bit dry or self-serious in look and feel Autonauts makes tinkering around colony management a playful Skittles rainbow explosion.
Honorable mentions
(aka I wish it were Top 20, I love you guys too!):
- Void Bastards
- Project Zomboid
- Train Valley 2
- Eastshade
- 7 Days to Die
- Kenshi
- My Time At Portia
- Queen's Wish: The Conqueror
- Project Hospital
- Forager
2019 was a fantastic year in gaming. Once again proving that there's just not enough time in the day to fully enjoy all the awesome content on offer. It really is an embarrassment of riches in modern times.
**VoteBot: Thanks for participating in ResetEra GOTY 2019! You vote receipt is available
here
.**
**VoteBot: Thanks for participating in ResetEra GOTY 2019! You vote receipt is available
here
.**
Last edited by a moderator: