Community Resettler
Member
Reuters has reported that Elizabeth Warren confirmed that Bernie Sanders indeed disagreed with her regarding if a woman could become POTUS against Trump:
Elizabeth Warren took the unusual step on Monday of confirming a report that fel...
www.reuters.com
WASHINGTON (Reuters) - Elizabeth Warren took the unusual step on Monday of confirming a report that fellow Democratic White House contender Bernie Sanders told her during a 2018 meeting that he did not believe a woman could win the 2020 presidential race.

Warren and Sanders are fellow U.S. senators, friends and their party's progressive standard-bearers who agreed early in the nominating contest to an informal non-aggression pact.

But amid escalating tensions between the two rivals and with the first nominating contest looming in early February, Warren pushed back against Sanders' denial of a CNN report detailing the meeting in which he told her he did not believe a woman could beat Republican President Donald Trump.

"I thought a woman could win; he disagreed," Warren, a U.S. senator from Massachusetts, said in a statement released late on Monday describing the two-hour meeting in December 2018.

"I have no interest in discussing this private meeting any further because Bernie and I have far more in common than our differences in punditry," Warren said.
Despite Warren's direct confirmation, there's videos of Sanders publicly stating that women can become POTUS.
Link to previous thread:
The description of that meeting is based on the accounts of four people: two people Warren spoke with directly soon after the encounter, and two people familiar with the meeting. The two agreed that if they ultimately faced each other as presidential candidates, they should remain civil and...
www.resetera.com
Here's Sanders' statement made prior to Warren's confirmation of this CNN report: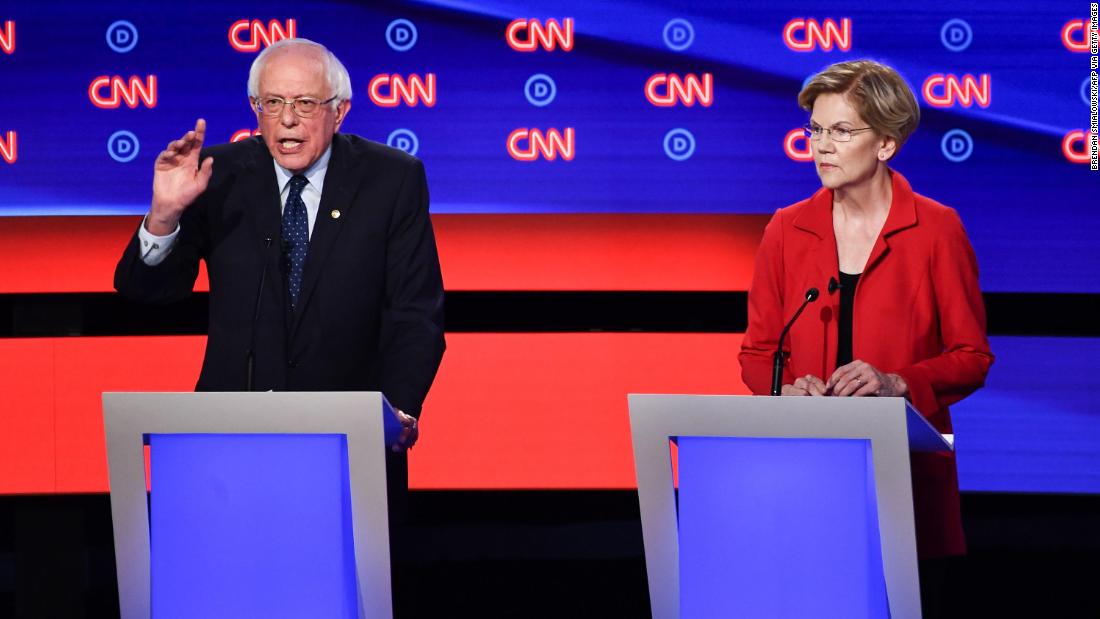 The stakes were high when Bernie Sanders and Elizabeth Warren met at Warren's apartment in Washington, DC, one evening in December 2018. The longtime friends knew that they could soon be running against each other for president.
amp.cnn.com
Sanders denied the characterization of the meeting in a statement to CNN.

"It is ludicrous to believe that at the same meeting where Elizabeth Warren told me she was going to run for president, I would tell her that a woman couldn't win," Sanders said. "It's sad that, three weeks before the Iowa caucus and a year after that private conversation, staff who weren't in the room are lying about what happened. What I did say that night was that Donald Trump is a sexist, a racist and a liar who would weaponize whatever he could. Do I believe a woman can win in 2020? Of course! After all, Hillary Clinton beat Donald Trump by 3 million votes in 2016."
Last edited: