Welcome to the ResetEra Official Thread for the Rock Band series!
Most of the discussion here will be centering around the latest Rock Band release, Rock Band Rivals, an expansion to 2015's Rock Band 4, but feel free to use this thread to discuss past Rock Band games.
Come join us on Discord!
Posting in this thread will reveal the link. Come say hi!
Hidden content
You need to reply to this thread in order to see this content.
Table of Contents
What is Rock Band Rivals?
Setlist

Rock Band Rivals Setlist/Free Rivals DLC
Rock Band 4 Setlist

Rivals Mode
Rockudrama
Synchronous Online Multiplayer
FAQs

Free Songs
[Deleted member 2171]'s Next Gen Guide To Quickly Expanding Your Rock Band Library
Game Export Statuses
Export Assistance (For Those Who Have Already Purchased Exports)
DLC Across Console Families
Rock Band Rewinds (For Those Who Missed Exports)
Rock Band Network Rewinds
Eligibility for Free Rivals Songs
Ways to Buy
What is Rock Band Rivals?
Rock Band Rivals is the first major expansion for Rock Band 4. Keeping in line with Harmonix's desire to build upon Rock Band 4 as a platform rather than release more sequels, Rock Band Rivals will add new gameplay modes such as Rockudrama, Rivals Mode, and the long awaited Online Play mode.
While Rivals initially launched with no songs of its own, Harmonix has been adding songs free of charge with certain updates since the December 2016 update. These songs are only available to Rivals owners and can not be purchased from the Rock Band Store. The current Rivals song count as of 11/8/2018 is
44
.
The following songs are automatically added to your library upon your purchase of Rock Band Rivals:

Animal Flag - "Sink"
Bearstronaut - "Shadow"
Bent Knee - "These Hands"
Black Beach - "No Place For Me"
Creaturos - "History Repeats"
Dutch Rebelle - "RudeBoys"
Goddamn Draculas - "Bethany"
Julie Rhodes - "Hurry Up (& Wait For You)"
Littlefoot - "Casablanca"
Michael Christmas - "Cross That Line"
Nemes - "Black Streak"
Newfane - "I Recognize"
Parlour Bells - "Never Let 'Em Hold Ya Back"
Party Bois - "True Confessional"
Petty Morals - "Mean Girls"
The Red Chord - "Hour of Rats"
Ruby Rose Fox - "Pain Killer"
Ruby Rose Fox - "Skydiver"
Skratch'N Snyf - "S.O.M.P."
STL GLD - "Good"
Tigerman WOAH - "Alone Time"
The Warning Shots - "Closer, Closer"
When Particles Collide - "Constant Disaster"
Worshipper - "Black Corridor"

The following songs are available to

ONLY Rock Band Rivals owners

. You will find them in the Rock Band store listed with a price of FREE:

Singles: Song Packs:

Discover LA: KROQ Locals Only (

PSN

| XBL - Check Ready to Install for the songs)

Assuming We Survive – "Open Water"
HUNNY – "Shy"
In The Valley Below – "Bloodhands (Oh My Fever)"
Nightmare Air – "Who's Your Lover"
No Small Children – "Radio"

Discover: ReverbNation & Firefly Music Festival (

PSN

| XBL - Check Ready to Install for the songs)

The Bergamot - "Forget About Tomorrow"
Dolly Spartans - "I Hear The Dead"
The Eiffels - "Body Like That"
Fly By Midnight - "Vinyl"
Jocelyn & Chris Arndt - "Shame"

Discover: ReverbNation Pack 01 (

PSN

| XBL - Check Ready to Install for the songs)

Barely March - "Thinking Emoji"
PREACHERVAN - "Love That Hurts"
Ships Have Sailed - "Let's Just Dance"
tiLLie - "Save Yourself"
This, of course, is in addition to the 65 songs included with Rock Band 4
.38 Special – "Caught Up in You"
4 Non Blondes – "What's Up?"
Aerosmith – "Toys in the Attic"
Arctic Monkeys – "Arabella"
Avenged Sevenfold – "Hail to the King"
Benjamin Booker – "Violent Shiver"
The Black Keys – "Fever"
The Both – "Milwaukee"
Brad Paisley ft. Keith Urban - "Start a Band"
Brandie Carlile - "Mainstream Kid"
Cake – "Short Skirt/Long Jacket"
The Cure – "Friday, I'm in Love"
Dark Wheels - "V-Bomb"
Disturbed – "Prayer"
Dream Theater – "Metropolis, Pt. 1: The Miracle and The Sleeper"
Duck & Cover – "Knock 'Em Down"
Eddie Japan – "Albert"
Elvis Presley – "Suspicious Minds"
Fall Out Boy – "Centuries"
Fleetwood Mac – "You Make Loving Fun"
Foo Fighters – "The Feast and the Famine"
Gary Clark Jr. - "Ain't Messin 'Round"
Gin Blossoms - "Follow You Down"
Grouplove - "Tongue Tied"
Halestorm – "I Miss the Misery"
Heart – "Kick It Out"
Heaven's Basement – "I Am Electric"
Imagine Dragons - "I Bet My Life"
Jack White – "Lazaretto"
Jeff Allen - "Recession"
Johnny Blazes and the Pretty Boys - "Cold Clear Light"
Judas Priest – "Halls of Valhalla"
The Killers – "Somebody Told Me"
Lightning Bolt – "Dream Genie"
Little Big Town – "Little White Church"
Live – "All Over You"
Lucius – "Turn It Around"
Lynyrd Skynyrd - "That Smell"
Mark Ronson ft. Bruno Mars – "Uptown Funk"
The Mighty Mighty Bosstones - "The Impression That I Get"
Mumford & Sons - "The Wolf"
The Outfield – "Your Love"
Ozzy Osbourne – "Miracle Man"
Paramore – "Still Into You"
The Protomen – "Light Up the Night"
Queens of the Stone Age – "My God is the Sun"
R.E.M. - "The One I Love"
Rick Derringer – "Rock and Roll, Hoochie Koo"
Rush – "A Passage to Bangkok"
Scandal – "The Warrior"
Scorpions – "No One Like You"
Slydigs – "Light the Fuse"
Soul Remnants – "Dead Black (Heart of Ice)"
Soundgarden – "Superunknown"
Spin Doctors – "Little Miss Can't Be Wrong"
St. Vincent – "Birth in Reverse"
System of a Down – "Spiders"
Tijuana Sweetheart – "Pistol Whipped"
U2 - "Cedarwood Road"
U2 - "I Will Follow"
Van Halen – "Panama"
Van Morrison – "Brown Eyed Girl"
The Warning - "Free Falling"
White Denim – "At Night in Dreams"
The Who – "The Seeker"
Giving you a whopping total of
109 songs!
Rivals Mode
Rivals Mode is your first real taste at the competitive side of Rock Band – score chasers can gain ranks in the leaderboards, but what does it really mean to be on top? You'll be creating a Crew with up to 10 of your closest bandmates and setting off to promote your team in a series of Weekly Challenges. Each week will bring forth a new challenge, ranging from prompts like, "All songs with 'love' in the title" to, "Tracks released in the '80s". You can gain Experience Points for any tracks that fall into these themes as long as the challenge is active. There will also be three specific Spotlight Songs that are included in the Weekly Challenge theme. The highest aggregate score across all instruments for these three songs can earn your Crew major points. Find your place above the rest by earning Crew promotions each week, where you can then laugh at the Rivals Crews who have fallen below you.
Feel free to use this thread to form crews of your own!
Rockudrama
When bands are starting out, they always wonder, "What if we get so big that they film a show about us?" Well, now's your turn to live that dream. Introducing: Rockudrama. It's the first playable rock documentary, where you and your band group up, start gigging, and find your way through your very own story on a fictional show called Beneath the Tuneage. A narrator will take you through funny, triumphant, and often ridiculous experiences that help you live out your band's rise to fame, complete with live interviews of people you've affected along the way. Rockudrama also brings a bunch of new venues, Rock Shop items, and gameplay challenges to the table.
Synchronous Online Multiplayer
Online Quickplay will bring you and your bandmates together, whether they're across the street or across the world. Explore your Music Library with friends and Crewmates, grouping up in the new Online Quickplay Hub and getting your best rocker face ready in the Green Room. Then, it's time to pick your favorite tune out of a communal library of tracks that all members own, and create your epic session setlist. Take to the charts and you'll see customized character emotes at the start of your session, showcasing each individuals' style and flair.
It is important to note the following:
As of February 2018, Harmonix has implemented a server browser. So, while there is no traditional matchmaking like in past games, you can now find other people playing online and join their lobbies, even if they aren't on your friends list.
At this time only one player from a local session can play online at a time. This means that if you are playing with a friend in the same room only one of you can join an online session.
FAQs
I blew all my money on new gear! Are there any free songs I can get?
Yes! There are a number of free songs on the Rock Band store. These songs are available for

EVERYONE

and they

DO NOT REQUIRE

Rock Band Rivals.

The current number of free songs is

15 Singles: Song Packs:

Rock Band 10th Anniversary Pack (

PSN

|

XBL

)

The Acro-Brats - "Hair Trigger"
Anarchy Club - "Collide"
Bang Camaro - "Blood Red Rock"
Bang on a Can All-Stars - "Shadowbang(Head)"
Dance for the Dying - "Thug Love"
Freezepop - "Doppelganger"
Graveyard BBQ - "Cheat on the Church"
Honest Bob and the Factory-to-Dealer Incentives - "Soy Bomb"
The Main Drag - "How We'd Look on Paper"
Symbion Project - "Exploited & Exposed"
What's the fastest and most cost-effective way to expand my library?
Just follow this handy guide, written by our very own [Deleted member 2171]

[Deleted member 2171]'s Next Gen Guide To Quickly Expanding Your Rock Band Library, 2017 edition

Rock Band Track Packs
Check your favorite retailer, new copies only
Physical disc releases that contained a collection of DLC songs you could play. You need the copy that matches your console family: PS3 for Playstation, Xbox 360 for Xbox. PS2 Track Packs do not come with a code for PS3 (and yes, this has come up). Remember, you need to get a NEW copy, because it's a DLC code on the manual. You don't need the PS3 or 360 to export, just put the code in on the Redeem Code website for the specific platform.

Special note: The AC/DC Track Pack is still the only way to get those songs.

Value: 65 cents per song . Average price of a Track Pack is 13$.


Rock Band: Green Day
While the game's export has officially expired the entire disc setlist is available on the store as regular DLC in album packs and singles. It will cost somewhere slightly north of 65$ to buy it all as DLC if you buy as much of it as album/song packs as possible.

Rock Band Rivals
Originally releasing as just an expansion with the Rivals game mode and Rockumentary, buying Rivals now entitles you to a bunch of free songs. Specifically, 26 of them.

24 of these tracks are automatically added to your game via the latest patch, so updating your game is required to get at them. Four of them require you to download them from the music store for free. Search the store for these tracks after buying Rivals:

"Sweater Weather" - Parks
"To My Romeo" - Spirit Kid
"Black Seas" - Arctic Horror
"(You're) Breakin' Up" - The Black Cheers

Also, you need to own Rivals to play online. So that's a thing.

Value: $1.15 per song . Rock Band Rivals costs 30$ US as of this post. More free songs may be continually added, but are not guaranteed

Free DLC

Two free songs by EVE developers Permaband are available in the store to both base and Rivals expansion owners. Search "Permaband" in the store to get them.


Songs Re-released

This used to be the part of the post where I listed the RB3 version re-releases, but since then Harmonix has started the Rock Band Rewind program, where they re-license songs out of previous game discs and sell them as singles. Simply go into the music store and find the "Rock Band Rewind" category to view all of them. Purchasing Rewinds are the same as if you got the song via the export, so they're compatible with disc exporters online and have all the original features and quirks. A lot of people own these songs, and are generally well known hits, so it's a good idea to pick them up! Please note that even though Rock Band 3's export is currently available, they are also selling some RB3 songs via the Rewind program, so make sure to buy the RB3 export to avoid double-buys if you're interested in that export.

Special note: if you are coming back from RB3, and you bought any (RB3 Version) in that game, the RB3 and RB1/2 versions of songs have now been consolidated. So if your friend only had We Are The Champions as a Lego export, but you bought it as the RB3Version DLC, you can now play it together. The consolidated versions are the RB3 Version's chart.

Rock Band 3 Export

The best value in disc exports in Rock Band in 2017. This 15$ export gets you all 83 songs from Rock Band 3! It's easily the best value for songs by a large margin, and has plenty of chart toppers and indie diamonds, any of these songs sound familiar to you?:

Smoke on the Water - Deep Purple
Free Bird - Lynyrd Skynyrd
Imagine - John Lennon
Bohemian Rhapsody - Queen
Space Oddity (aka Ground Control to Major Tom) - David Bowie
Walk of Life - Dire Straits
Rainbow in the Dark - Dio
Crazy Train - Ozzy Osbourne

Normally if these songs were regular DLC, you be paying 16$ to get them. With the RB3 Export, you can get them for 15$ and 75 other tracks come along for the ride. Whoa.

To get the Rock Band 3 export, you need to have played Rock Band 3 while connected to PSN or Xbox Live with an actual account from an actual PS3 or 360. Used or borrowed copies also work for this.

Note: Imagine has had the Keytar chart moved over to Guitar in RB4, so it supports all 4 instruments.

Note2: It is likely the RB3 export will last for 5 years like previous exports, so it will likely expire around 2020. Don't wait, get it ASAP!

Value: 18 cents per song


DLC with multiple versions - covers
Be careful to make sure to get the originals if you like these songs. Don't ask why Harmonix brought their inhouse covers forward as RB4 DLC. We don't know either.

"Limelight" and "Working Man" by Rush have both HMX covers and originals as DLC. "Tom Sawyer" has the original version as DLC, the cover was only available via the now expired RB1 export.

"Fortunate Son" by CCR has both a HMX cover and the original on the store.

"Sound of Silence" by Simon & Garfunkel also has Disturbed's recent cover on the store.

"Ring of Fire" by Johnny Cash also has Social Distortion's cover on the store.

"Ice Ice Baby" by Vanilla Ice has Queen's cover of this chart hit on the store under the name "Under Pressure".


DLC with multiple version - live/alternates

"Band on the Run" by Paul McCartney has both a Live and the original studio version on the store.

"Poker Face" has both the Lady Gaga original and the Cartman parody from South Park as DLC on the store. The Cartman version was supposed to be expired but is still on the store, so if it works for you, yay!



Special Note to Cross Generation completionists

If you are somewhat interested in going back and playing the old games with DLC you buy today, there is something you need to know. All DLC released after RB4's debut is for Rock Band 4 only.

DLC that released after RB3's debut is RB3 only.

DLC that released before RB3's debut works in both RB1 and RB2, and if it was "family friendly", Lego Rock Band.

If you are on Playstation, you don't need to do anything special. Even if you buy a compatible song via Rock Band 4, you will be given the entitlement to that song for PS3. Buy without worry!

If you are Xbox, you're going to have to do a little more work. The entitlements only go in one direction - from the 360 to the One. So if you're interested in playing legacy DLC in a 360 title, you must buy the song via the 360 Web Store or an Xbox 360 first. Once you do so, the song will immediately be entitled to you on the One via your Ready to Install. If you're not interested in having songs cross-gen, then you don't need to care about this at all.
Can I still purchase an export for (insert game here)
The current status of exports is as follows:

Rock Band - No longer available for purchase
Rock Band 2 - No longer available for purchase
Rock Band 3 - Available. Follow the instructions here. The price of the export is $15 and all 83 tracks will export.
Lego Rock Band - No longer available for purchase
Green Day Rock Band - Export unavailable for purchase, but all songs are available as DLC in the Rock Band store
Rock Band Blitz - Export unavailable for purchase, but all songs with the exception of Give It Away by Red Hot Chili Peppers are available as DLC in the Rock Band store
Rock Band Track Pack Vol. 2/AC/DC/Metal/Country/etc. - Available
The Beatles Rock Band - BAHAHAHAHAHA
I've already purchased the export for (insert game here), how do I download them?
I bought all my DLC and exports on one console family last gen, but I moved to a different console family this gen (Ex: Bought on 360, moved to PS4, or vice versa). Is there any way for me to get my songs?
No.

DLC and exports only transfer to the next generation if you're still in the same console family. Harmonix has no way to know what songs you've purchased, as Sony and Microsoft will not share this information with them.
I'm late to the party/I never exported the previous games when I had the chance. Is there any other way for me to get the songs form those older games?
There is!

Starting at the end of 2016, Harmonix has been putting up select songs that were previously only available by exporting songs from a previous game as regular DLC under the Rock Band Rewinds banner. It is important to note though that they will only work in Rock Band 4, so don't go buying them thinking that they are backwards compatible with older Rock Band games.

These are the available Rewinds as of 1/24/2019

All songs are priced at $1.99 a piece

Rock Band

Blue Oyster Cult - "(Don't Fear) The Reaper"
Bon Jovi - "Wanted Dead or Alive"
David Bowie - "Suffragette City"
Foo Fighters - "Learn to Fly"
The Killers - "When You Were Young"
Nine Inch Nails - "The Hand That Feeds"
Radiohead - "Creep"
The Strokes - "Reptilia"
Weezer - "Say It Ain't So"
The Who - "Won't Get Fooled Again"

Rock Band 2

Alice in Chains - "Man in the Box"
Blondie - "One Way or Another"
Bon Jovi - "Livin' on a Prayer"
Disturbed - "Down with the Sickness"
Duran Duran - "Hungry Like The Wolf"
Fleetwood Mac - "Go Your Own Way"
Foo Fighters - "Everlong"
The Go-Go's - "We Got the Beat"
Jimmy Eat World - "The Middle"
Joan Jett - "Bad Reputation"
Kansas - "Carry On Wayward Son"
Linkin Park - "One Step Closer"
Lit - "My Own Worst Enemy"
Megadeth - "Peace Sells"
Motorhead - "Ace of Spades '08"
The Offspring - "Come Out and Play (Keep 'em Separated)"
Panic! at the Disco - "Nine in the Afternoon"
Paramore - "That's What You Get"
Rage Against the Machine - "Testify"
Ratt - "Round and Round"
Survivor - "Eye of the Tiger"
System of a Down - "Chop Suey"

Lego Rock Band

The All-American Rejects - "Swing, Swing"
Bon Jovi - "You Give Love a Bad Name"
Europe - "The Final Countdown"
The Jackson 5 - "I Want You Back"
Queen - "We Are the Champions"
Queen - "We Will Rock You"
Spin Doctors - "Two Princes"
Sum 41 - "In Too Deep"

Rock Band 3 Please note that the Rock Band 3 export is still available, and all 83 tracks will export for $15. You can find the instructions on how to do this here. If for some reason this doesn't interest you, these are the songs that you can purchase piecemeal.

Avenged Sevenfold - "Beast and the Harlot"
Lynyrd Skynyrd - "Freebird"
Ramones - "I Wanna Be Sedated"
Stone Temple Pilots - "Plush"
Whitesnake - "Here I Go Again"
What's this I hear about Rock Band Network coming back? Can I get my old RBN purchases from last generation back?
In May 2018, Harmonix announced that they would be porting select Rock Band Network songs to Rock Band 4. However, due to the complex nature of RBN licenses, Harmonix has stated that they are unable to carry over entitlements from last generation like they have done with all of the other DLC. Harmonix has gone on the record stating that the options were to either have everyone purchase new entitlements, or have no RBN songs come to Rock Band 4 at all, and that adding RBN songs will not have an impact on the current DLC schedule. Like with the other Rewinds, these will only work in Rock Band 4, so don't buy them thinking they are compatible with the old games.

These are the available Rock Band Network Rewinds as of 9/12/2019

All songs are priced at $1.99 a piece

3 Inches of Blood - "Battles and Brotherhood"
After the Burial - "Berzerker"
All That Remains - "Days Without"
All That Remains - "Forever in Your Hands"
All That Remains - "For We Are Many"
All That Remains - "Hold On"
All That Remains - "Undone"
All That Remains - "The Waiting One"
Amberian Dawn - "River of Tuoni"
Amberian Dawn - "Shallow Waters"
Anamanaguchi - "Airbrushed"
Arch Enemy - "Nemesis"
Asking Alexandria - "A Prophecy"
Asking Alexandria - "Final Episode (Let's Change the Channel)"
Asking Alexandria - "Hey There, Mr. Brooks"
Band of Horses - "Is There a Ghost"
Band of Horses - "No One's Gonna Love You"
Band of Horses - "The Funeral"
Between the Buried and Me - "Obfuscation"
Blessthefall - "Hey Baby, Here's That Song You Wanted"
The Bouncing Souls - "Gasoline"
Bring Me the Horizon - "Pray for Plagues"
The Bronx - "Knifeman"
Buckner & Garcia - "Pac-Man Fever"
Chiodos - "Caves"
Chiodos - "Lexington (Joey Pea-Pot With a Monkey Face)"
Circa Survive - "The Difference Between Medicine and Poison is in the Dose"
Creed - "Higher"
Dance Gavin Dance - "Lemon Meringue Tie"
A Day to Remember - "All I Want"
A Day to Remember - "Have Faith in Me"
A Day to Remember - "If It Means a Lot to You"
A Day to Remember - "I'm Made of Wax, Larry, What Are You Made of?"
A Day to Remember - "It's Complicated"
A Day to Remember - "The Plot to Bomb the Panhandle"
The Devil Wears Prada - "Dogs Can Grow Beards All Over"
The Devil Wears Prada - "HTML Rulez D00d"
The Dillinger Escape Plan - "Farewell, Mona Lisa"
Dimmu Borgir - "The Serpentine Offering"
Drowning Pool - "Bodies"
Evanescence - "Going Under"
Finger Eleven - "Paralyzer"
Five Finger Death Punch - "Burn It Down"
Five Finger Death Punch - "Hard to See"
Flight of the Conchords - "Business Time"
Flight of the Conchords - "The Most Beautiful Girl (In the Room)"
Flogging Molly - "Drunken Lullabies (Live)"
Flogging Molly - "Requiem for a Dying Song"
In This Moment - "The Gun Show"
iwrestledabearonce - "Tastes Like Kevin Bacon"
Jonathan Coulton - "Code Monkey"
The Limousines - "Very Busy People"
Mayday Parade - "Jamie All Over"
Mayday Parade - "When I Get Home You're So Dead"
Meshuggah - "Bleed"
Miss May I - "Relentless Chaos"
Nonpoint - "Bullet with a Name"
Of Mice & Men - "Second & Sebring"
Of Mice & Men - "Those in Glass Houses"
Paul Henry Smith & the Fauxharmonic Orchestra - "Night on Bald Mountain (Mussorgsky)"
Pierce the Veil - "Caraphernelia"
Psychostick - "Beer!"
Riverboat Gamblers - "Robots May Break Your Heart"
Rodrigo y Gabriela - "Buster Voodoo" (Coming 9/12)
Seether - "Country Song"
Seether - "Fake It"
Seether - "Remedy"
Seether - "Rise Above This"
Senses Fail - "Lady in a Blue Dress"
The Shins - "Australia"
Silverstein - "American Dream"
Sleater-Kinney - "Entertain"
Sleater-Kinney - "Jumpers"
Sleeping With Sirens - "If I'm James Dean, You're Audrey Hepburn"
Sleeping With Sirens - "If You Can't Hang"
Sonata Arctica - "Flag in the Ground"
Stan Bush - "The Touch (2007)"
Steve Vai - "The Attitude Song"
Stroke 9 - "Kick Some Ass '09"
Stroke 9 - "Little Black Backpack '09"
Suicide Silence - "Disengage"
Suicide Silence - "Wake Up"
Suicide Silence - "You Only Live Once"
Sunny Day Real Estate - "Seven"
Third Eye Blind - "Never Let You Go '09"
Third Eye Blind - "Semi-Charmed Life '09"
Unearth - "We Are Not Anonymous"
Woe, Is Me - "[&] Delinquents"
The Word Alive - "Battle Royale"
The Word Alive - "The Hounds of Anubis"

Please note that the Rock Band 10th Anniversary Pack listed above in the free songs section of the FAQ contains 10 Rock Band Network songs.
Can I still get the free songs that were added to Rivals if I purchase it now?
Yes! These songs are available to all current and future owners of Rivals.
There are so many ways to buy, how do I know which is right for me?
Thankfully, Harmonix has constructed this wonderful chart to assist you with your purchasing decision.
ARE YOU READY TO ROCK?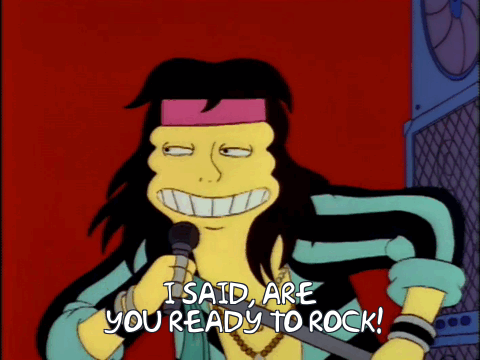 Last edited: