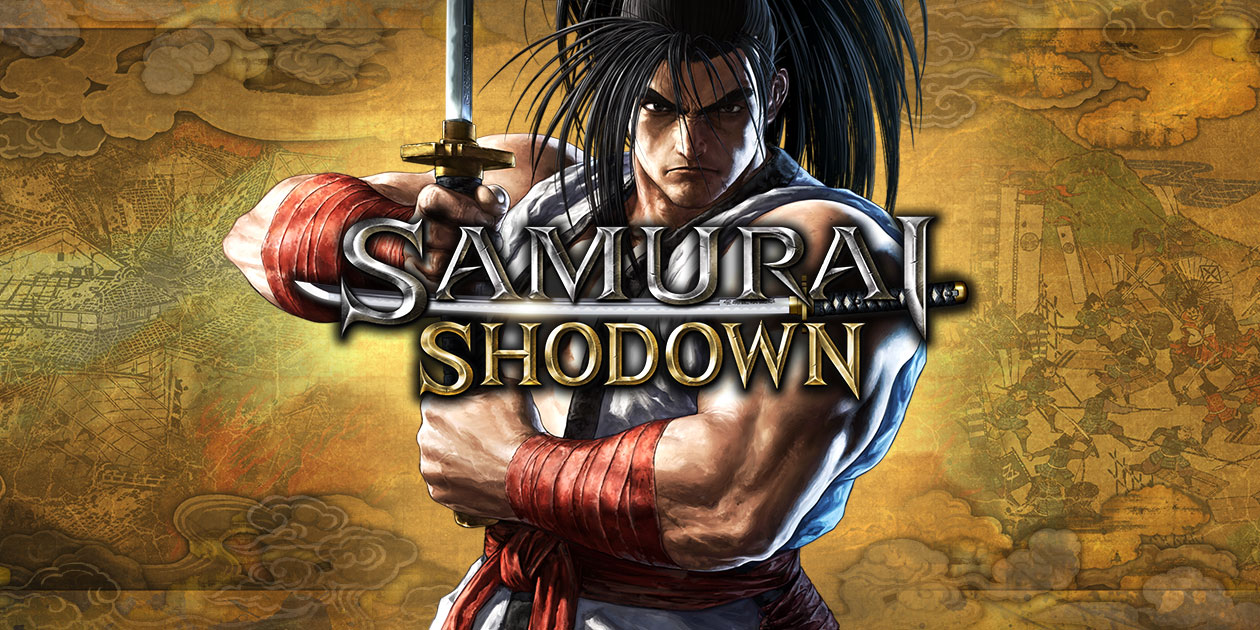 ​
Platform(s): Windows PC, Xbox One, PlayStation 4, Nintendo Switch, Google Stadia
Release Date:
XB1/PS4 - June 25th, 2019​
Stadia - November 19th, 2019​
Switch - December 12th, 2019 (Japan, other regions TBA)​
Genre: Fighting Game
Price: $59.99 USD
Player(s): 1-2 (local) 1-10 (online)
Format: Digital/Physical
Developer/Publisher: SNK CORPORATION
Size: ~20GB
How does the game play compared to others in the genre?
The popular feeling is that the gameplay is less about combos, more about patience and reading your opponent. This shifts a BIT depending on the character you play, but it's still prevalent throughout. The majority of robbing matches from your opponent won't come from setplay and comeback tools, but more through patience, good reactions, and forcing impatience out of your opponent.

Fights are generally grounded and spacing based. You'll be testing your opponents ranges with weapon strikes, and trying to only use the strong strikes when you know they're going to hit.

The universal systems are closer to KOF, in that you have runs, dodges, and quick backdashes. Pokes are more like traditional SF, in that they lead to simple followups, rather than MAX Cancels.
Is there a guide out there for new players?
Single player content?
There is a "Story Mode" that acts as your traditional arcade experience where you complete a series of fights to reach an end boss.
The game also includes an advanced AI mode that "learns players' game actions and patterns in order to create CPU-controlled "ghost" characters". These AI can be challenged by players worldwide.
Characters?
Samurai Shodown includes 13 returning characters:
Haohmaru
Nakoruru
Genjuro Kibagami
Yoshitora Tokugawa
Ukyo Tachibana
Jubei Yagyu
Hanzo Hattori
Galford
Charlotte
Earthquake
Shiki
Kyoshiro Senryo
Tam Tam
The game also features 3 new characters for the franchise:
Darli Dagger: A strong-willed shipwright always looking for the next adventure and another drink. Her weapon, the Libertalia, is actually the tool she uses to repair ships. It changes form depending on the task, whether it's hammering in a nail or sawing her opponents in half. Don't mess with her or you'll end up in Davy Jones' locker.
Wu-Ruixiang: Who needs exercise when you can summon a dragon to do all the heavy work for you? However, in Wu-Ruixiang's case, she may need to get a bigger collar because that beast isn't the easiest to control. Do not, I repeat, do not let her frail looks fool you. The moment you let your guard down is the moment you lose. You've been warned.
Yashamaru Kurama: What do you get when you cross a thief with an extreme hatred for the Tokugawa Shogunate and a Karasu Tengu (a crow-like goblin featured in Japanese lore)? You get Samurai Shodown's take on Robin Hood, the mysteriously cool Yashamaru Kurama, of course! Jubei Yagyu and Yoshitora Tokugawa are going to have their hands full with this one!
Crossplay support?
No.
Rollback or delay netcode?
It appears to be delay based.
Native support for PS3 arcade sticks?
No.
How's the input lag?
The demo for the game had around 8ms of lag but the final release will get a day 1 patch to drop that down to around 4ms.
Free season pass? How do I access it?
Users who purchase the game before June 30th will get the first Samurai Shodown Season Pass which includes:
1st DLC character (planned to release in August 2019)
2nd DLC character (planned to release in October 2019)
3rd DLC character (planned to release in December 2019)
4th DLC character (planned to release in February 2020)
-The Nakoruru "Retro 3D" character costume
To get the season pass you just have to grab it for free on your platform's digital marketplace.
Season pass characters?
PS4 Pro and Xbox One X support?
Yes but specifics are TBA aside from the Xbox One X version having a "4K" tag.
Metacritic - 82%
Destructoid - 8/10
https://www.destructoid.com/review-samurai-shodown-558493.phtml
Above all, Samurai Shodown proves that SNK still has its fighting spirit. King of Fighters XIV wasn't an accident and it seems like any future games won't be, either. Now we just need to get Capcom back on track.
IGN - 8.2/10
https://ca.ign.com/articles/2019/06/24/samurai-shodown-review-2
For as much as Samurai Shodown manages to successfully modernize the classic fighting series and recapture the tension of its high-stakes duels, in other ways it remains woefully in the past. The archaic story mode and long load times are a bummer, but in the areas where it matters the most, Samurai Shodown shines as a fundamentals driven fighter that can appeal to players of all skill levels with its easy to grasp combat, wonderful cast of characters, and deep mechanics.
Roster discussion
Review thread
​
Last edited: