ZhugeEx about upcoming Projects and PSN
Senior Analyst at Niko Partners
Administrator
Sony are on track to have an extremely strong fiscal year. In fact this year will yield the best results for the Game and Network Services division in the company's history. Once again growth is being driven by the network services segment with full game downloads, add on content and subscription services boosting the bottom line.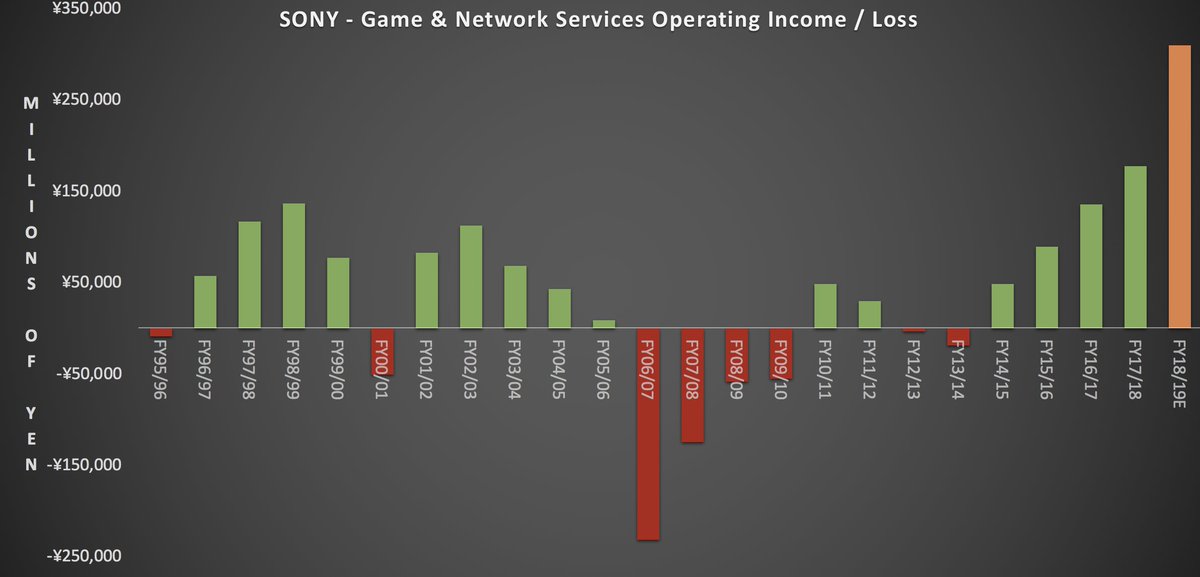 2019 will be another solid year for the platform due to the large install base, growing network sales, strong third party software, first party software and back catalog. Lineup for the first half of the year is set but second half is still in flux. Sony also has a couple of unannounced games (already existing IP) with PS4 in mind but I'm conscious that there have been discussions around making them cross gen/next gen titles. In general, most of the focus for Sony 1P is on PS5 right now. It is still early to talk about next gen but I imagine we'll hear some whispers come out of GDC.
Overall there is a push to further invest in PSN and focus on expanding the services ecosystem around the PlayStation brand. I'm not sure if much of it will be realised this year, but there is definitely a lot in the pipeline for next gen. Overall there isn't much to talk about right now. But when there is I'll update this post.