Welcome to the Original Topic for Cartoon Network's cryingest show Steven Universe! The only rules are be respectful, and no spoilers for unaired episodes.
Steven Universe is the story of a young boy with magical powers that come from a gem in his bellybutton. Over the course of the series with the help of his three magical lady protectors The Crystal Gems, Steven makes friends, fights evil, and always saves the day.
Steven Universe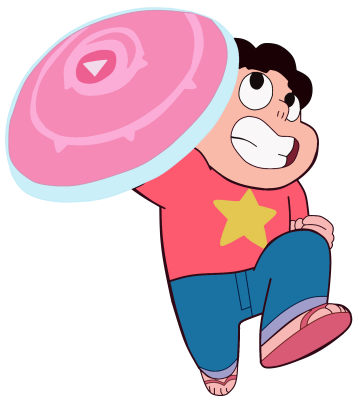 This is our hero Steven Universe a young boy with a magical gem in his bellybutton or rather that IS his bellybutton. As the youngest member of the Crystal Gems Steven seeks to learn everything he can about his powers and his mother Rose Quartz's legacy from his three guardians: Garnet, Amethyst, and Pearl, while living up to the legacy of his mother who was their former leader.
Garnet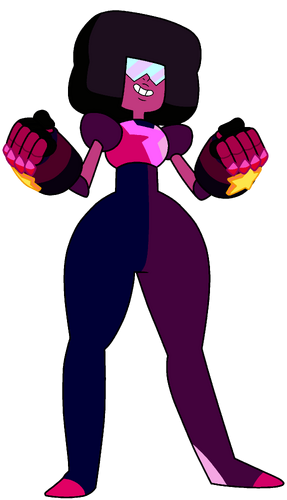 Meet Garnet the defacto leader of the Crystal gems. Garnet is known for her calm demeanor and level-headed decision making which Pearl and Amethyst both respect greatly. As the leader Garnet does her best to show a good example for Steven and keep Pearl and Amethyst's bickering to a minimum. Of course being calm and level-headed as she is Garnet keeps her own mysteries as well.
Amethyst
Amethyst is the youngest between Garnet, Pearl and Herself having been born on Earth long after the Crystal Gems came to Earth. She's the troublemaker of the group constantly pranking Pearl and devouring anything she sees. She's more of an older sister to Steven than anything else, and is always looking to make sure Steven has fun. Despite being the fun-loving troublemaker she is she has things about her that she would often rather forget as well
Pearl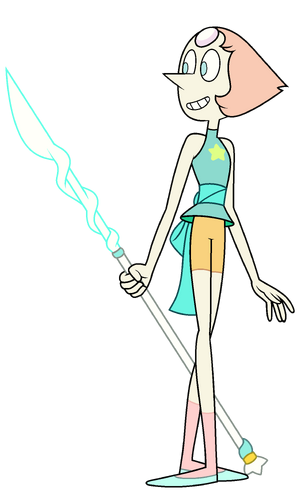 Pearl is the worry-wart of the group. She often babies Steven and has arguments with Amethyst due to their clashing natures i.e. organized vs chaotic. Pearl is prone to panicking whenever Steven gets into trouble and will often start stumbling over herself when things go awry. Pearl was the gem closest to Steven's mother Rose-Quartz and as such was the most hurt when Rose decided to give up her physical form to bring Steven into the world, despite this she loves Steven dearly.
Greg Universe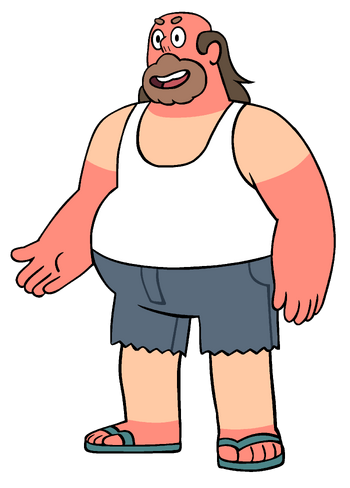 Greg Universe is Steven's father and a former aspiring rock star who met Rose-Quartz and stayed with her after they fell in love. Despite seeming irresponsible and out of Steven's life at first, he loves his son very much and does everything he can to help him grow into a good person.
Connie Maheswaran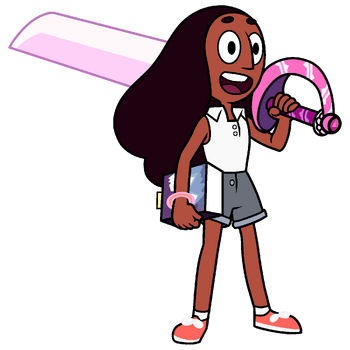 Connie Maheswaran is Steven's best friend that he first met trying to impress her on the beach when he trapped them in his bubble on accident. She loves Steven's magical life and wants to do everything she can to help him with his 'magical destiny' going so far as to learn swordsmanship from Pearl.
I noticed we didn't have a Steven Universe OT here yet so I decided to take a crack at it. It's my first attempt at making a thread so be gentle please.
Feel free to discuss away...and sing...and cry...and sing while crying.
CN APP
If you want to see the show early make sure to download the CN app on your phones.
https://play.google.com/store/apps/details?id=com.turner.cnvideoapp&hl=en
Reminder: New Episodes will be available on the CN app on Nov. 10th.
Last edited: