Community Resettler
Member
Supernatural: Season 14

Thursdays at 8pm on The CW

Premieres Thursday, October 11th.
Official Supernatural Twitter Feed
Official Facebook Page
What is going on?
I am really not sure. I watched the entire series until about halfway through season 12, and then for one reason or another didnt watch season 13 except for the wonderful Scooby-Doo crossover episode.
The show was renewed for a 14th season because the apocalypse might actually occur if it ever went off the air at this point.
I really don't know where it is going, but apparently Dean is evil again or something.
Also, nobody else wanted to make the OT, and those keeping up with the show need somewhere to congregate and talk about it far away from the insane Tumblr crowd and shippers. I have been making the OTs for the show since season 6 at the ninth circle of hell, so might as well keep tradition going. Maybe I can hit a decade of doing this eventually.
This is for you,
Fiction
.
Andrew Dabb and Robert Singer
The Cast
Katie Sarife as Sam Winchester

Katie's Official Twitter Feed

Official Facebook Page
Alyssa Lynch as Dean Winchester
Alyssa's Official Twitter.
Official Facebook Page
Nina Walker as Castiel/Jimmy/Whoever the hell they want the character to be this season.
Nina's Official Twitter Feed
Nina's Alternate Personality Twitter Feed.
Official Facebook Page
Mark Pellegrino demanding back his role as Lucifer from Andrew Dabb.
The Music
One of the biggest things about Supernatural is its awesome soundtrack. While the last two seasons have not been as generous with their great classic rock offerings, the show continues to have one of the best soundtracks of any show around.
A listing of all the songs, separated by episode, in the show so far.
SPOILER POLICY
Spoilers are a sensitive subject on the internet. Episode titles and descriptions should be considered spoilers, and tagged as such. Rumors should be treated the same as well.
Once an episode has aired on the East Coast, then it is fair game and should not be spoiler tagged.
Speculation is encouraged and welcome, and should not be spoiler tagged unless it contains information NOT presented on the show. So if you read an interview and they mention something coming, spoiler that stuff!
Remember, if you post some major spoilers without tagging them, this could happen:
And also remember that this is still a happy little family here:
Don't want to be civil and just complain all the time?
As for Thursday nights at 8pm:
And on some Thursdays: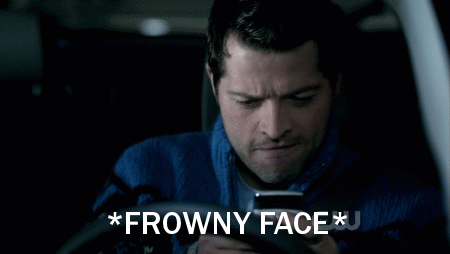 And just for some fun:
And for a completely out of date, but still fun infographic:
Also, what did Moose and Squirrel think of season 6 of Arrow?
Yes, Phoney Bone is lazy and just repurposed almost everything from his season 13 OT. But since nobody else would step up to the plate, this is what you get.
At least this OT is still better than season 7 of Supernatural.
Last edited: