Come on in, guys!
It's that time again. Twice a year, 16-20 Americans hit the beach for 39 days and test their bodies and minds as they compete in challenges and vote each other out with the goal of taking home the title of "Sole Survivor" and the $1,000,000 prize.
On
Wednesday, September 26th
, 20 new castaways will hit the beaches of Fiji in an attempt to outwit, outplay, and outlast each other using whatever means necessary to sit there at the end for a chance to win it all.
This time around, for its 37th season, Survivor is splitting the castaways into two tribes divided by people who have had to work from the bottom their whole lives to make something of themselves/improve their situation (Davids), and those who have had some advantage or another from the get-go. Or something like that. It's basically just
Champions vs. Contenders
. Host Jeff Probst says a big part of the theme this season will not be "who has the advantage," but "what is the advantage?" Basically - production is trying to say that any "David" that has their own metaphorical slingshot can take down a "Goliath." Take from that what you will.
Join us! This season, you can claim the title of SOLE SurvivERA. Join our uncapped custom league by signing up for free (using your username so we know who's who) at
Tribal-Council.com
. Click "Join Private League" when you first login and enter the league code:
74bc35a3965a750f
For those new to this - pick any 8 people right away and click save changes. Then on the next step, choose which 5 are starting (earning points) and which 3 are benched. You can keep changing your picks and who is starting until about an hour before the season starts. Better to have picks you don't like then forgetting to sign back in and pick no one at all. The website has a rules category so you can see how points are earned and lost, but honestly - no way to really know how anyone is going to do pre-season. You're mostly just picking faces/personalities that you vibe with.
The Idol Nullifier
- This season will introduce a new advantage that allows somone to anonymously try to nullify a suspected idol play while in the voting booth which is raised out of view this season from the others at Tribal Council. They must announce who the idol nullifier is going to. So if Mike White plays the nullifer on a suspected play by John Hennigan, and Hennigan does play the idol, but for Dan Rengering, the idol play will still go through. If Hennigan plays the idol for himself, however, all votes for Hennigan will still count.
Also, the new final four format of going to fire is returning, as well as the open forum Final Tribal Council.
Survivor 36: Ghost Island |OT| Who names their kid Donathan?
Survivor 35: Heroes vs. Healers vs. Hustlers |OT| Hey look at this octopus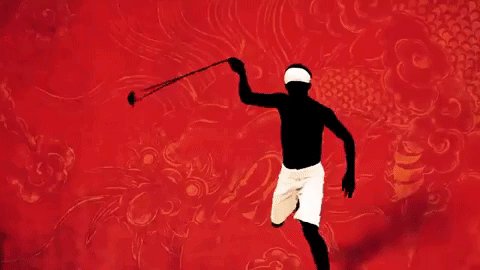 That's it.
Got nothin' for ya. Head Back to camp!