nothing but silence
Moderator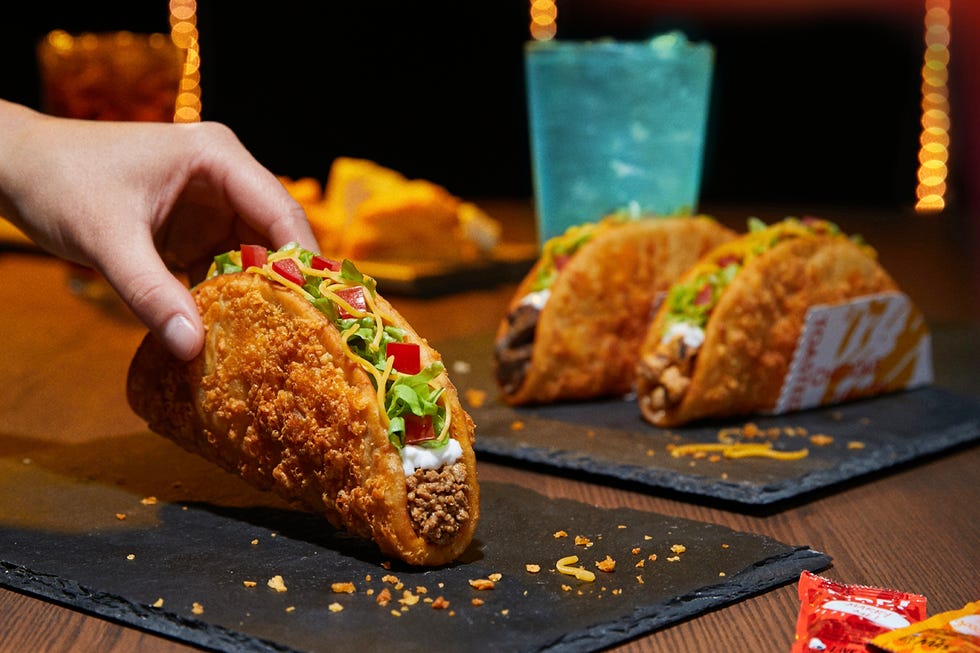 There might be a bunch of items leaving tomorrow, but this is coming in to ease the pain. The shell has 6 month aged cheese baked into the shell.
Priced at $2.49 for beef, chicken or steak (promo?). Or you can get it in a $5 box with two regular tacos.
Don't forget your Baja Blast.