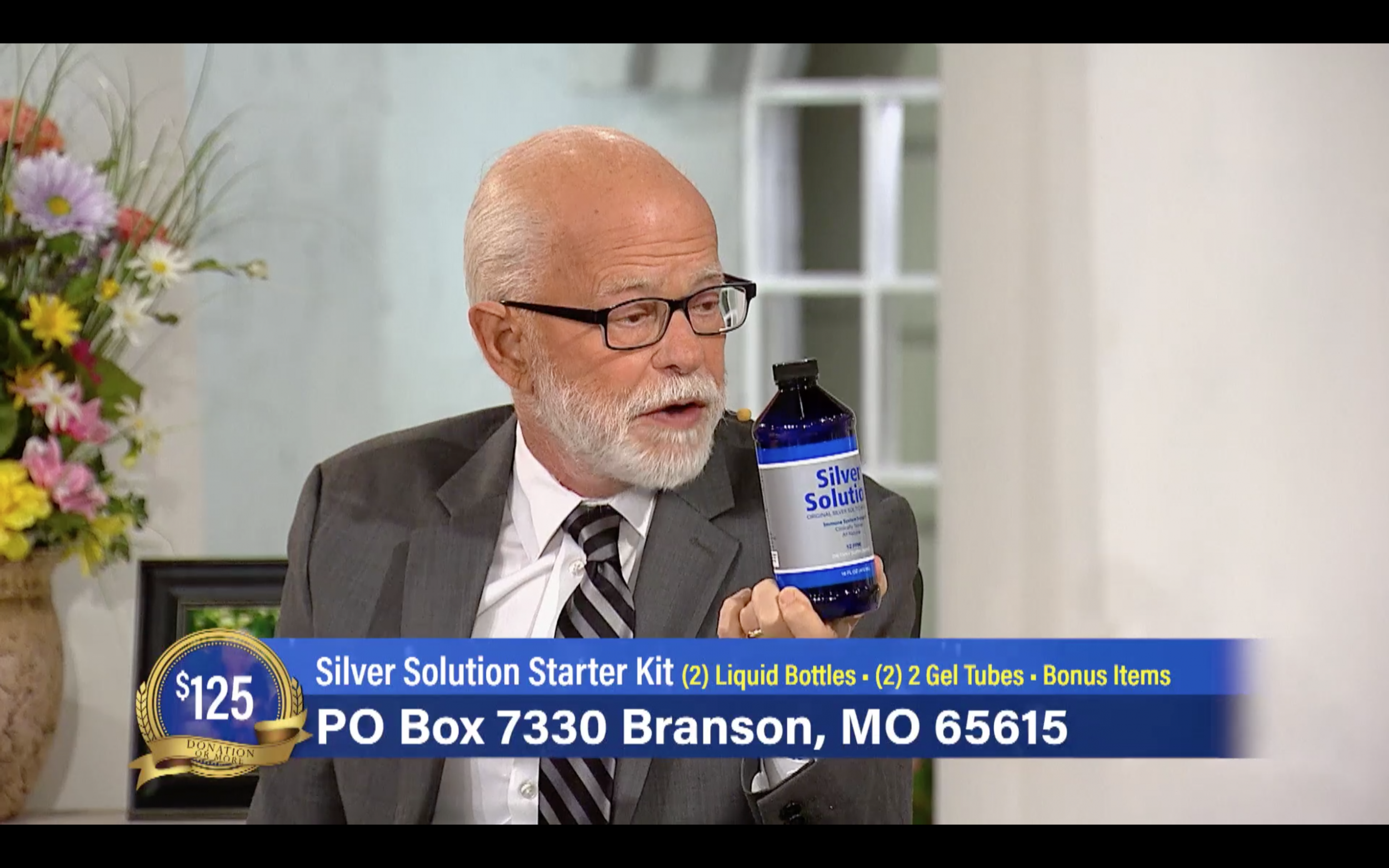 The product contains chemicals known by the state of California to be dangerous, according to Bakker's website.
www.newsweek.com
A guest on televangelist Jim Bakker's show suggested on Wednesday that a product sold on Bakker's website might be effective at protecting against and killing the novel coronavirus.

The guest, naturopathic Dr. Sherrill Sellman, said that Silver Solution—a product that can be purchased on Bakker's web store—has been found to be effective on viruses related to the one from Wuhan. Further, she said Silver Solution could bolster a person's immune system and potentially make their bodies less susceptible to the virus.

"Well, let's say [Silver Solution] hasn't been tested on this strain of the coronavirus, but it's been tested on other strains of the coronavirus and has been able to eliminate it within 12 hours," she said. "Totally eliminate it. Kills it, deactivates it. And then it boosts your immune system so then you can support the recovery, because when you kill the virus, then the immune system comes into action to clear it out. So you want a vibrant immune system as well as an ability to deactivate these viruses."

Newsweek contacted Sellman via her website for further comment and clarification but did not receive a reply before publication.

The novel coronavirus emerged from the Chinese city in late 2019. The virus has since spread to 24 other countries, including the United States, though the majority of those infected remain in China. As of Wednesday, the virus has infected over 45,000 people and killed at least 1,100, according to the World Health Organization.

According to its page on Bakker's website, Silver Solution is a product that "works faster, longer and more efficiently than other silvers to support your immune system." Information on the website does not state how the product is to be used. It currently sells on Bakker's website in a variety of packages with a 16-ounce bottle costing 40, but shoppers can purchase bundles of the product that cost up to $300. The label states that the solution contains deionized water, but no other ingredients.