Just saw Kojima Productions posted this, I think it's new news?
プレイステーションの公式サイトです。東京ゲームショウ2019の配信番組情報をお伝えしています。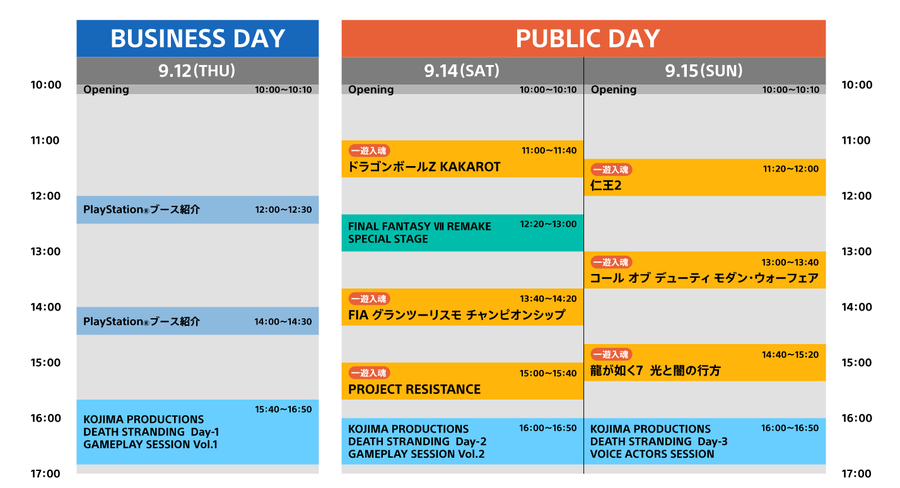 Image courtesy of
Xenosaga
Gameplay vol. 1 to be a 50 minute panel on September 12th for business day. Day 2 vol. 2 will be about 30 minutes and day 3 is for the fans featuring the Japanese Voice cast.
Last edited: