They couldn't save it. While the series was a curiosity, they could not get it together in the writers room.
The premise is so good
He teamed up with Osborn Spider-Man and split up into his individual spiders with each one entering a different universe. So now there are a bunch of radioactive spiders that are a hivemind Spider-Man that could potentially make more Spider-Men the way I see it.
Thought you were talking about Earth X Spiders Man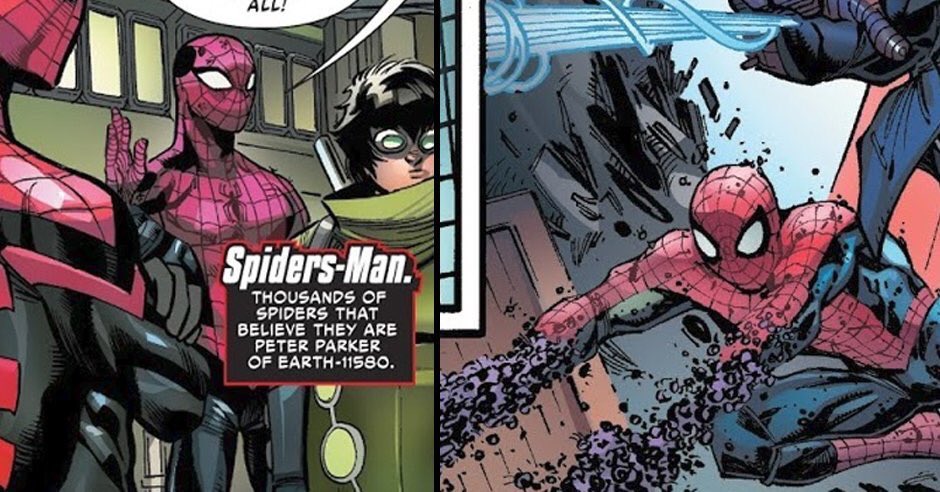 Real talk: If you had to pick that GIF or the
Bone Hive
, which would you choose?
Sounds like The Thousand, a dude ate the dead spider that bite Peter hoping it would give him powers. It did