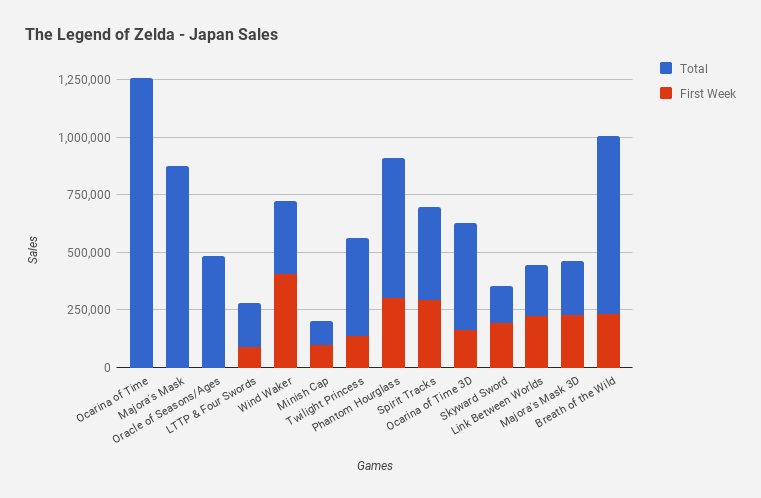 Between its Switch and Wii U versions,
Breath of the Wild
has sold over 1 million units to consumers at retail.
The Switch version accounts for 871,528 units while the Wii U version accounts for another 133,024 units. (Probably more, as we haven't had updated Wii U numbers in months)
This makes
Breath of the Wild
the first
Zelda
since
Ocarina of Time
to break the 1 million unit mark in Japan.
All sales data from Media Create.