Announced at the 2019 GME Conference! Will be 30 dollars and include multiple versions of the games with the exclusion of the superior SNES Aladdin.
Published by Nighthawk Interactive.
More info from Gematsu here!
Both Aladdin and The Lion King are reportedly playable in original and 1080p resolutions, and include their original soundtracks. New features include the ability to fast-forward and rewind to jump to any part of the game, as well as have the game itself take over to show the player how to clear the stage.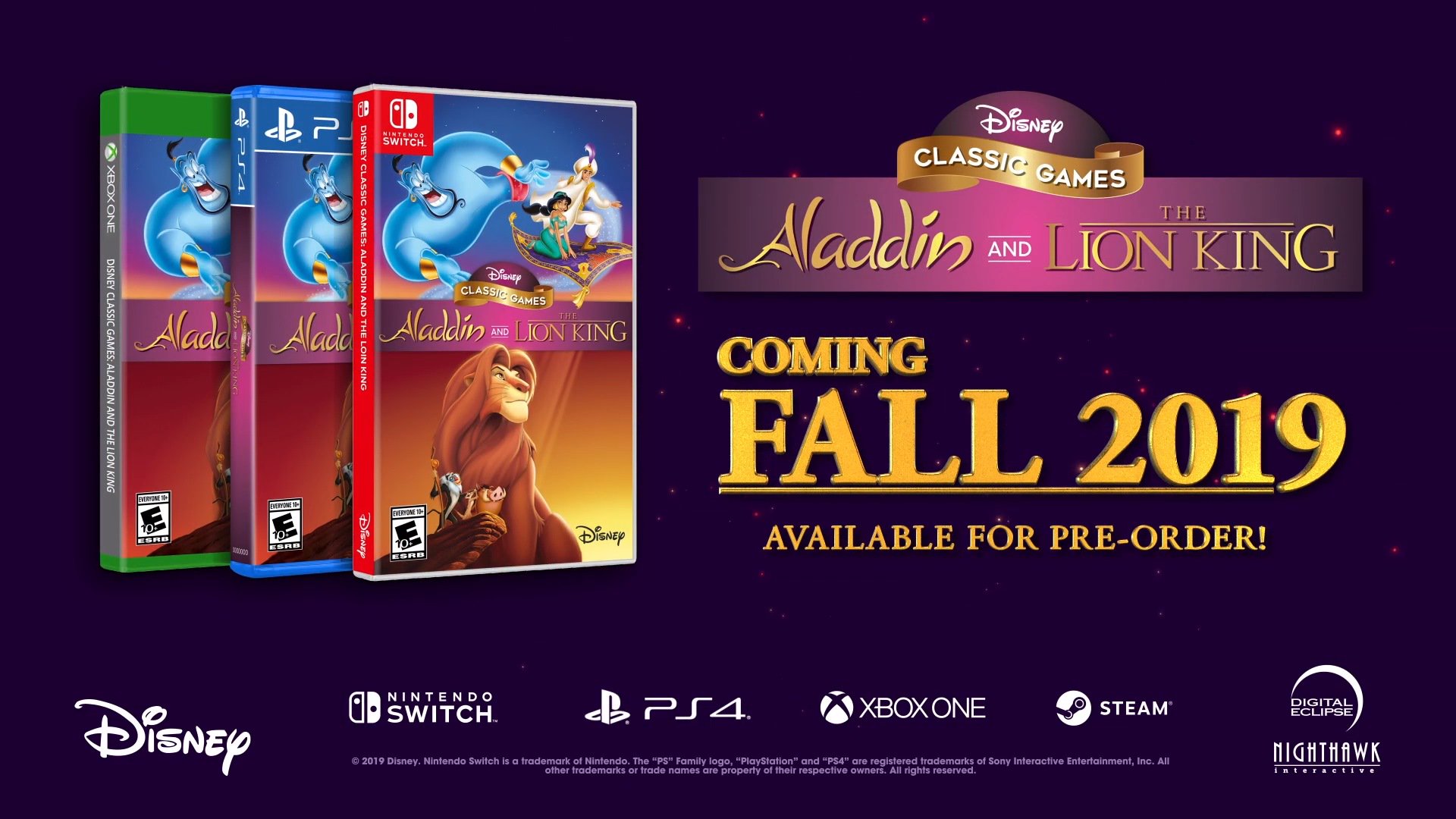 Last edited: