IF YOU DON'T KNOW WHAT 8CHAN IS, READ CHAIRMANCHUCK'S POST IMMEDIATELY BENEATH THIS ONE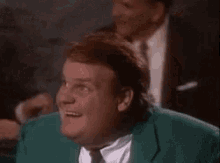 I didn't embed the tweet because 8chan is extremely NSFW
UPDATE: Confirmed real
Seems confirmed it is real.

It is also not a rogue employee. This was approved by an entire department.
UPDATE 2: Damage control
UPDATE 3: Story is beginning to hit the press
https://www.gamesindustry.biz/articles/2019-02-26-thq-nordic-holding-ama-on-imageboard-known-for-child-porn
When pressed further on if there was a reason why he kept the AMA going after the criticisms began pouring in, Brock replied, "Yes. I was fucking overwhelmed with a plethora of different emotions to be honest."

"I am not a white supremacist, nor into child pornography, nor do I think this AMA was smart in hindsight and if I could, I would undo," he concluded.
Last edited: