Tim has been the third Robin, but not the last. But he's never evolved passed that name, unlike Dick, Jason, or Stephanie. Even after Damian came into play, Tim had to start going by Red Robin which... that's not much of an evolution. Sure he got a different costume here and there, but he's still saddled with being another Robin, despite no longer being that direct sidekick.
First, he was a Robin... finally with pants!
Then he's a Robin... minus the green!
Now he's
Red Robin
, which is like a red Batman! (insert joke about Daredevil here)
Now he's a bird guy from the late 90's.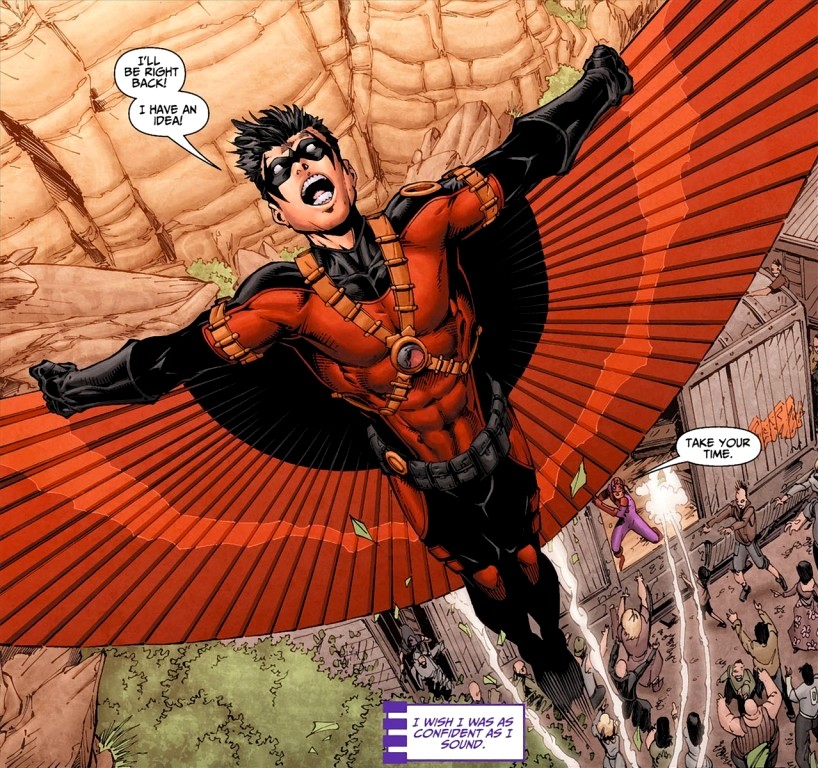 "Eh, just slap another R on him. It's fine."
Finally in Young Justice #8, when facing off against his Earth 3 counterpart, the most obvious solution:
New costume going forward too
So there ya go. Tim finally has an identity of his own... which he had to steal from his evil self from another dimension.
Last edited: