Ok Grimhammer 2 might still have some balance issues.
As The Barrow Legion I've convinced every single faction I'm friendly with to become my vassal. Somehow.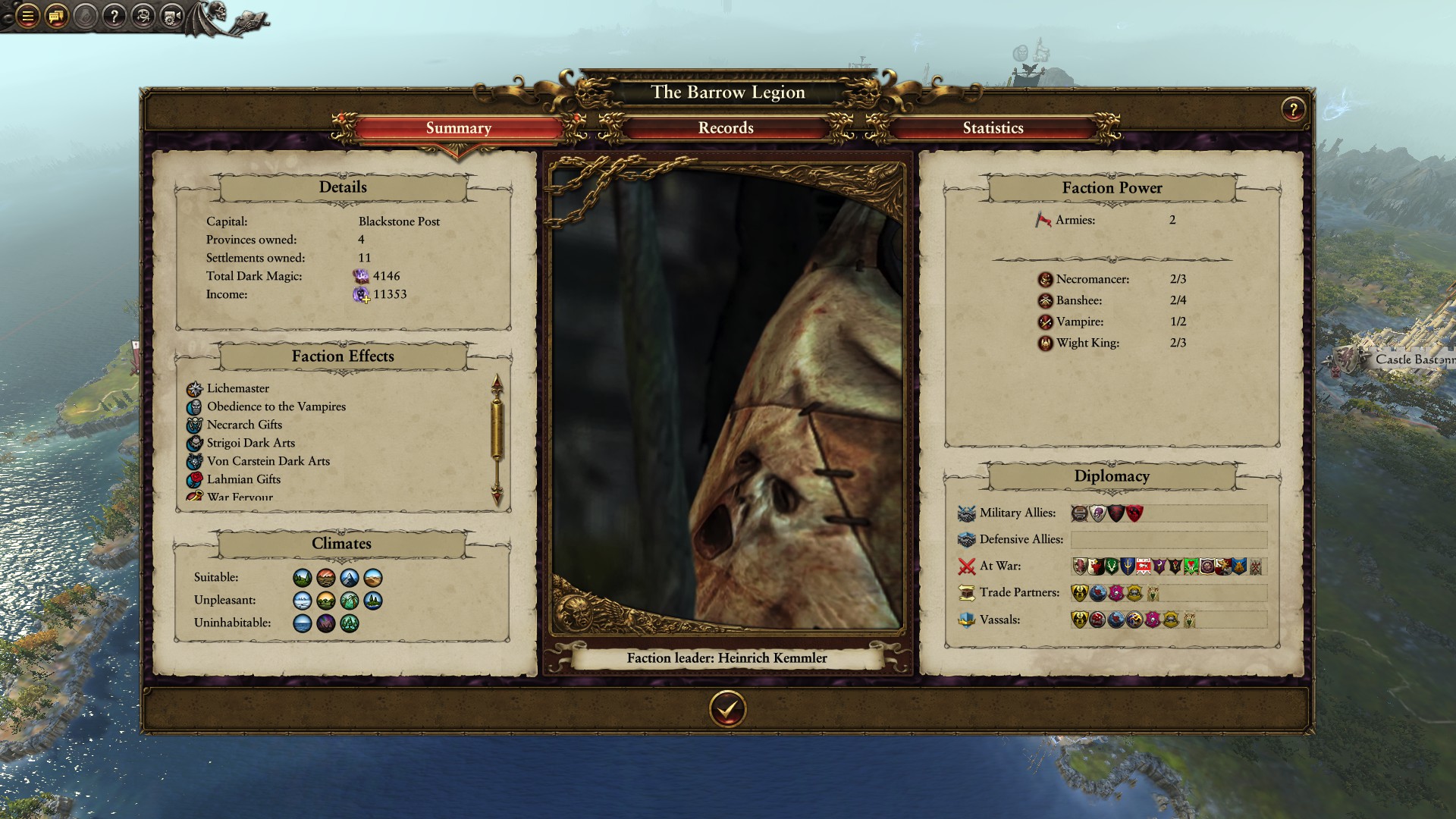 A few turns later I got all of the Vampire Counts factions, too.
My power rating has been trailing everyone's for the entire game, and I spent most of my turns so far trying to consolidate Bretonnian territory (while making almost no progress due to how many powerful foes are nearby). But, after some trade agreements and alliances, all of the sudden I could start vassalising anyone I was allied with. Clan Skryre is particularly mystifying because they gobbled up a bunch of Empire territory and have a huge power advantage over most factions...
This is the first time I've vassalised anyone else outside of the forced Vassalisation of Norsca as Warriors of Chaos, lol.