Welcome everyone to the thread for Euro Truck Simulator 2 and American Truck Simulator, developed by SCS Software, based out of Prague, Czechia. SCS Software previously developed the original Euro Truck Simulator and 18 Wheels of Steel. What may seem like incredibly dull games are actually rather a source of relaxation as well as learning about the cities and roads of Europe and America. Pick a starter city with a garage. Start doing work. Buy your own truck and make more money. Buy garages and hire workers to make more money. Go explore. Paint your truck in any color or a wide variety of styles, including more purchased through DLC.
Both games feature a quality modding community, which can make things from new trucks to paint jobs to map expansions.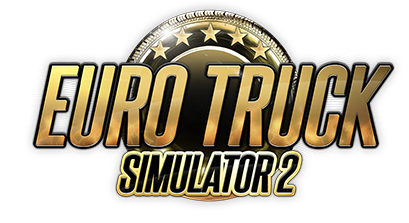 From Great Britain to Hungary, from Sweden to Italy, Euro Truck Simulator 2 surprised everyone with its popularity after launching on Steam in 2013. The map has expanded several times, including:
-Going East! (Eastern Poland, Slovakia, and Hungary).
-Scandinavia (Denmark, as well as southern Sweden and Norway)
-Viva La France! (Expansion of France west of Paris and Corsica)
-Italia (Expansion of Italy, Sicily, and Sardinia)
-Beyond the Baltic Sea (South Finland, Estonia, Latvia, Lithuania, and pieces of Russia)
-Road to the Black Sea (Romania, Bulgaria, and the northwestern section of Turkey known as Thrace)
-Iberia (Spain and Portugal)
-Sometimes map expansions come with patches, like in Hungary, Austria, and Italy.
ETS 2 also allows for cabin accessories, window flags, and company-specific customizations (through paid DLC).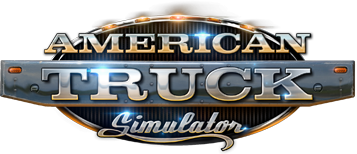 Following the success of ETS 2, the game came to the United States with American Truck Simulator. California, Nevada, and Arizona are included for free, but newer states are paid DLC. Those being:
-New Mexico
-Oregon
-Washington
-Utah
-Idaho
Along the way, the map was rescaled to make it larger and more in tune with the European counterpart.
Players of either (or both) are encouraged to sign up for
World of Trucks
, which is connected to your Steam account. You can get custom license plates (including ones for your favorite state or country, provided it's in the game), upload screenshots to your profile, take special jobs with real-time time limits, as well as participate in events that will get you some nifty extras.
Last edited: