I've never played it, but I see him so often in other posts. Despite never having fought against him, or seen him in-game, he's still my pick, because DAMN WHAT THE HELL IS THAT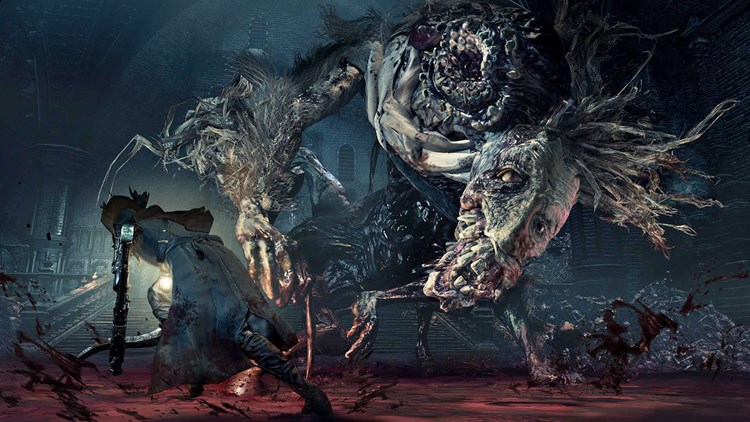 Ludwig, the horse-man...
thing
from Bloodborne.
His face is freaky enough with its lopsidedness and one still human eye, but what is that gaping maw above him, holy shit. And then there's his gangly hairy ass arm with its ghoulish hand. His corpse-like skin and dying hair are like the icing on the cake.
It's actually kind of ironic that his normal eye is freakier than his freaky eye.
I'd like if someone could clearly explain this dude's story, by the way.