Previous UK ERA Political Threads:
Do not attack a poster because of their party affiliation. We are above party partisan politics. Policies should, logically, dictate a poster's party affiliation
There is no need to reveal your party affiliation or who you have voted for in the past. If you are feeling pressurized into doing so, please feel free to contact a mod
If you are claiming something in an argument, use poll data or reputable statistics to support your argument.
Take into consideration the limitations of your data sources and the statistical methods that are employed.
The Forum Rules will be abided to.
In order of seats held at the start of the new 2019 Parliament:
Conservative Party:
365 MPs, Leader:
Boris Johnson
(Prime Minister)
Labour Party
: 202 MPs, Leader:
Jeremy Corbyn
(Standing Down, leadership contest underway)
Scottish National Party
: 47 MPs + Neale Hanvey, currently suspended, sitting as an independent, Leader:
Nicola Sturgeon
,
Ian Blackford
(In Westminster)
Liberal Democrats
: 11 MPs, Leader:
Ed Davey
(Acting, leadership contest underway)
Democratic Unionist Party
: 8 MPs, Leader:
Arlene Foster
,
Jeffrey Donaldson
(In Westminster)
Sinn Fein
: 7 MPs, Leader:
Mary Lou McDonald
,
Michelle O'Neill
(In the Northern Ireland Assembly) N.b. Sinn Fein do not take their seats in Westminster under their longstanding policy of abstentionism.
Plaid Cymru
: 4 MPs, Leader:
Adam Price
,
Liz Saville Roberts
(In Westminster) (Goddamnit finding any political cartoons for these guys is impossible, so here's Leanne Wood again.)
Social Democratic and Labour Party
: 2 MPs, Leader:
Colum Eastwood
Alliance Party
: 1 MP, Leader:
Naomi Long
,
Stephen Farry
(In Westminster)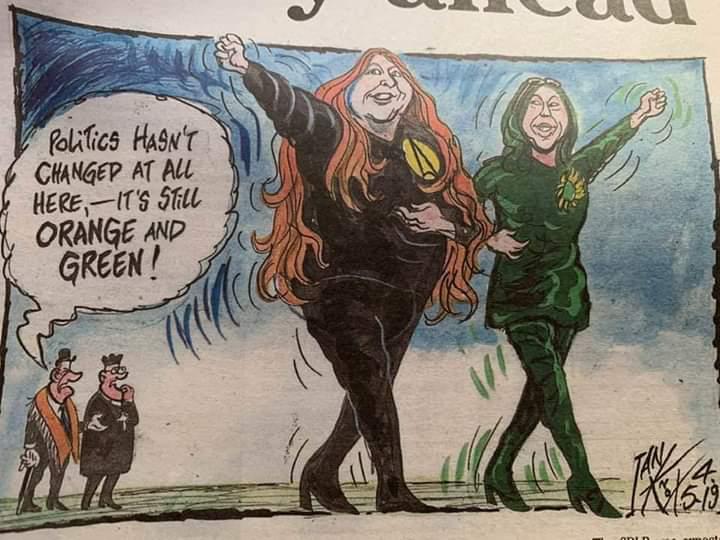 Green Party of England and Wales
: 1 MP, Leaders:
Jonathan Bartley
&
Sián Berry
,
Caroline Lucas
(In Westminster)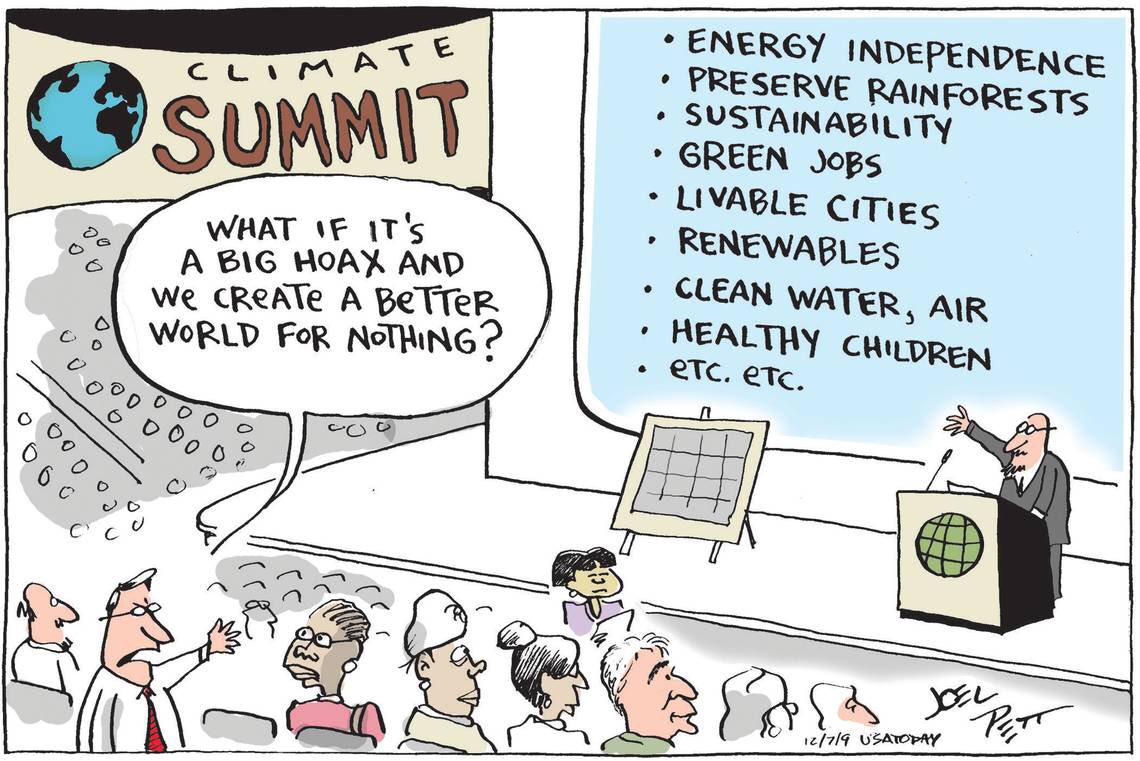 Once upon a time, the United Kingdom held the world at gunpoint, dominating a full 1/4 of the world in both population and mass, spreading it's political, legal, educational systems around the globe, including certain sports and of course the language we're all speaking today. Then the 20th Century happened, and for various reasons the British Empire receded into the past and the UK was left without a role, no longer the global superpower but instead a rainy island off the European coast. And so, after much torturous debate internally and externally, we joined with our European Neighbours in the European Economic Community (EEC) in 1973. This proved somewhat controversial at the time, and an undercurrent of resentment towards the move continued right up until the end of Thatcher, when the EEC evolved into the European Union (EU), complete with a Single Market of goods, workers, services and capital throughout. It was then, with the end of Thatcher and the rise of Major, that the Euroscepticism within our politics, mostly from the Conservative Party, that had laid dormant for two decades sprang back with a vengeance, giving John Major a hellish time in Parliament passing the Maastricht Treaty in 1992. A certain David Cameron, then working behind the scenes in the Conservative Government, learned an important lesson. Europe could destroy the Conservative Party.
Fast forward through the Blair/Brown Years to 2014/5. David Cameron has been PM of a Coalition Government with the Lib Dems since 2010, and he'd really like to ensure a Conservative majority at the 2015 General Election. But the Conservatives haven't won an election since 1992, and that thorny issue of Europe is cropping up again. He had to promise concessions to the Eurosceptics in the party just to become the leader, and now an up and coming new party, the United Kingdom Independence Party, led by Nigel Farage, is flanking the Tories from the right. So in order to appease the Eurosceptics and stop voters flaking off to UKIP, he promises a referendum on the United Kingdom's membership of the European Union. The plan works, and David Cameron is elected as the first Conservative Prime Minister since 1992. But now he has to deliver the referendum. He's rightly confident going into it, he's already seen off two referendums! Surely his gamble won't fail.
It does. In 2016 the UK votes to leave the European Union by 52% to 48%. Cameron announces his resignation the next day, leaving history to judge him.
The leaders of the leave campaign, Boris Johnson and Michael Gove, take each other out before voting starts for the next Conservative leader. This leaves Cameron to be surprisingly replaced by Theresa May, who declared for remain, but stayed quiet during the campaign. She has a slight majority in the Commons, and manages to persuade Parliament to trigger Article 50, starting the formal two year process of the UK leaving the EU, despite only having the vaguest sketch of a plan on how to achieve that. Given her slight majority and the appalling ratings for the Labour opposition, she demands an early election, ostensibly to get Brexit done. Crush the saboteurs, the papers cry! Surely her gamble won't fail.
It does. In 2017 the Conservatives lose their majority, and are forced into a confidence and supply arrangement with the DUP to stay in office. Any chance of passing contentious legislation is shattered, as just a handful of Conservative rebels can sway things their way. But the two year Article 50 process has already begun, and negotiations have to start. Now. After a long, torturous eighteen months, the semblance of a deal, the withdrawal agreement, is agreed. This includes the controversial Irish Backstop, which would see Northern Ireland effectively remain within the EU's Single Market and Customs Union, unless and until replaced by a trade deal that ensured an open border on the island of Ireland. But her deal took the UK out of the EU, at least on paper. Surely she'll not lose the vote on the deal.
She does. Three times, two of which prove to be the among the largest defeats in Parliamentary history. May's time in office, which had started so promisingly for her, comes to a sad, pathetic end as she's forced by her cabinet to resign shortly after agreeing a sixth month extension to the Article 50 process. The Conservatives once again embark on choosing a new leader, and Boris Johnson, promising to leave the EU do or die on 31st October 2019, wins the race. Boris Johnson, former Mayor of London, and lead figure in the leave campaign, declares his intent to get Brexit done. He even manages to get a new deal agreed with the EU, one that would replace the Irish Backstop, which was only meant to kick in if a trade deal couldn't be agreed, with an Irish Frontstop, which kicked in at the start, and sees Northern Ireland effectively remain within the EU's Single Market and Customs Union. This managed to unite what was left of the Conservative Party, so surely he won't lose his vote?
He does. Kinda. With Parliament refusing to allow the new Withdrawal Agreement to enter into UK law with only three days debate, he instead pushes for a fresh General Election, declaring his intention to break the deadlock in Parliament. He agreed another extension to the Article 50 process, this time to 31st January 2020, and Parliament quickly agreed on a new General Election afterwards. Which he wins, securing a massive majority of 80. Now he can 'Get Brexit Done', whatever that means.
Oh, there's also a bunch of domestic stuff that's been utterly ignored, like nine years of austerity that's impacted our public services, the NHS on fire again, schooling in a mess, police numbers down, the Windrush scandal, the Grenfell Tower Disaster, continued low productive rates amongst the UK workforce, the Russians using chemical weapons on our soil, and the whole climate change thing that is going to destroy our planet. But that's not important.
Don't forget to register to vote! You'll need to be on the electoral register to vote in the 2020 Local and Mayoral Elections. You need to:
Be 18 or over on the day of the election.
Be a British, Irish or qualifying Commonwealth citizen.
Be resident at an address in the UK (or a British citizen living abroad who has been registered to vote in the UK in the last 15 years).
Not be legally excluded from voting.
Register here.