There's a bit more to it. This is the kind of company where every employee has to get security clearance, and the company itself has very close relations with the federal government. As a result, many of the higher-ups (some of which are military-affiliated) are very by-the-book and rely on employees to follow protocol and such.

So, this is very much not the kind of place where you should talk about such things when they're around, even if it's something this petty.
Entertainment adjacent, military affiliated higher ups, buddy buddy with big brother, people used to work in the gaming industry. Man I dunno what the hell you guys are working on in that company but it sounds wack.
+1 to overreaction OP

We've come a long way for streaming ubiquity but I remember having to explain to people services like Netflix in direct comparison to piracy and streaming's convenience rather than its content.

PS thanks for making my day lol
Honestly the convenience of streaming sites has caught up and even surprassed Netflix. Saw some of them in use from friends and colleagues and they are a far cry from the late 2000s putlocker days.
I honestly won't agree with what seems like the majority here, and to be honest I expected better from this site.
Most of us don't live in the US or live in country's with a barely exietent disposable income margin. Some of the entertainment out there is far too elusive to spend money on.
I'm wondering what you'd do if someone passes you some coke at a party.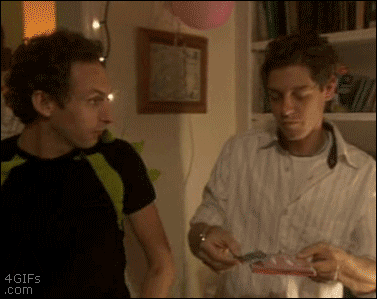 Some people just love to pirate stuff. Plenty of folks over here have themselves all set up with Android boxes that provide access to all channels worldwide, all sports events, latest movie rips etc. They download ebook PDFs, they rip games off, they use dodgy Spotify accounts where you pay once for unlimited lifetime use etc etc and they openly talk about it all the time, discussing the latest news on which service has been blocked or what VPN to use. IDGAF up to the point at which they find out you pay for stuff and they try and mock you for not knowing how to get stuff for free. I know how to do it motherfucker, I just choose not to. This seems genuinely baffling to them. They just can't understand it.

Personally, I think you should pay for stuff if you can afford it but if you're skint and you wouldn't be able to buy this stuff otherwise, then go for it. Or if there is no way to get something legally.

Apart from books. No-one should be ripping books off. They cost fuck-all, provide hours of entertainment and the author isn't getting rich apart from a select few.
Honestly the only books that are debatable are University books, some of those prices are scams. Not just in the US but all over the world.