Gameplay:
Some details from Gematsu: (More at the link)
https://gematsu.com/2018/09/umihara-kawase-fresh-tgs-2018-gameplay
The latest entry in the series, due out worldwide for Switch in 2019, uses a quest-based progression system on a connected, Metroidvania-style map. There is a story featuring various characters, as well as exploration, collection, and cooking. Cotton, who first appeared in the 1991-released side-scrolling shoot 'em up Cotton: Fantastic Night Dreams, will also appear as a playable character.
Cotton
Instructions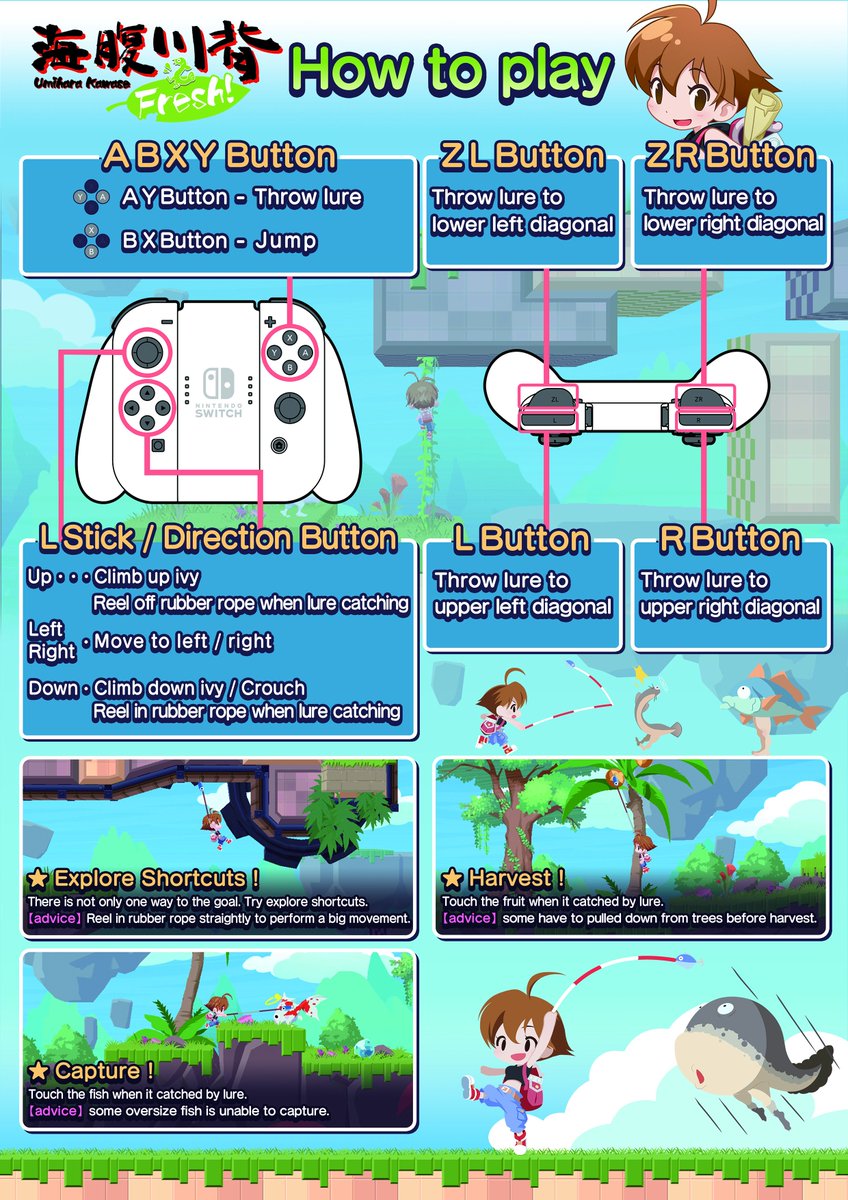 Gameplay footage goes from 11:00 to 26:21 of the following link:
Original:
Link in Japanese:
https://www.4gamer.net/games/432/G043238/20180905003/
Some details from
Gematsu
:
Last year, Success Corporation
teased
a new
Umihara Kawase
title for Switch. Today, the company confirmed the game will be titled
Umihara Kawase Fresh!
and launch in 2019 in Japan. It will also exhibit Tokyo Game Show 2018 from September 20 to 23.
Update from
Gematsu
Update 09/05/18 at 10:15 p.m.:
Umihara Kawase Fresh!
is developed by Studio Saizensen with character design by Toshinobu Kondou, just like previous entries. It also uses the same rubber engine, so the way the controls feel is also the same.
Thanks,
@Success_G3
.
Update: First screenshot, tweet mentions development progress?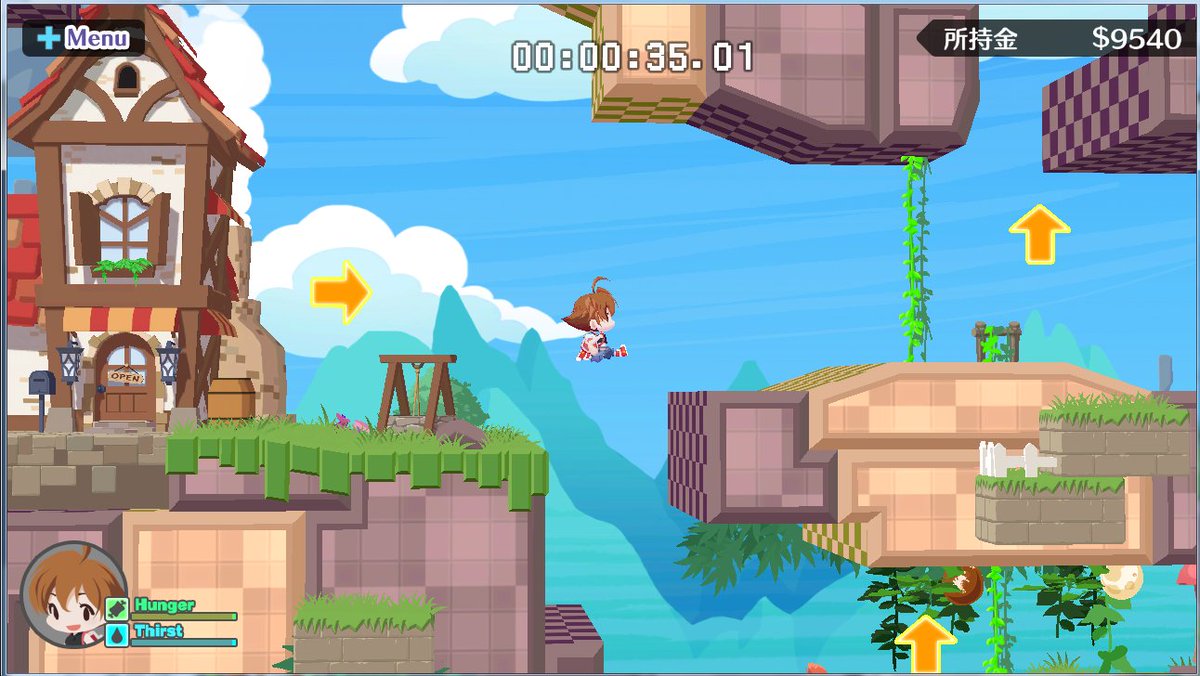 Update 2:
New news:
https://twitter.com/success_g3/status/1042375135024443398?s=19
4Gamer will have a stream for Umihara Kawase Fresh! At 15:00 on first day of TGS tomorrow, link to the stream:
https://youtu.be/qOHX_VNoZk0
Update 3:
New art (could it become the cover art?)
Plus new details including pricing
Credit to
Fukuzatsu
for translating:
"Umihara Kawase Fresh on Nintendo Switch, out in 2019, for 5,800yen (same price both phys. and digital), can be played in all 3 Switch modes, Cero A, includes Japanese, English, and Traditional Chinese"
Source:
https://swninfo.success-corp.co.jp/switch/umihara-fresh/pre/
Update 4:
New year's card reveals Umihara Kawase Fresh! is releasing between Spring/Summer 2019
Update 5:
It's happening!
Planned release date: April 25th 2019
More details:
Releasing overseas for the same date, will be handled by a separate company:
https://www.resetera.com/threads/um...releasing-april-25th-2019.66526/post-17213960
Link if you want to (and are able to) import the game physically from Amazon.jp:
https://www.resetera.com/threads/um...releasing-april-25th-2019.66526/post-17214140
Last edited: