World leaders from Canada, France, and the United Kingdom appeared to mock and make jokes at President Donald Trump's expense in a video captured at a NATO summit reception.
The video, which surfaced online on Tuesday night, seemed to show Justin Trudeau, Emmanuel Macron, and Boris Johnson laughing at Trump's rambling press conference and diplomatically tone-deaf comments earlier in the day.
"Is that why you were late?" a laughing British PM Johnson appeared to Macron while standing with a small group of NATO leaders. Johnson, a conservative, is considered among Trump's closest allies overseas.
"He was late because he takes a 40-minute press conference off the top," Canada's Trudeau said. "Oh yah yah, yah," he added, addressing Johnson.
French President Emmanuel Macron then weighed in with inaudible remarks. But he had already offered a not-so-subtle public rebuke of Trump earlier the day, when the latter tried to make an awkward joke about giving capture ISIS terrorists to France.
Near the end of the video that surfaced on Tuesday, Trudeau can again be seen addressing the small group and possibly talking about Trump's comments: "You just watched his team's jaws drop to the floor." The Canadian PM could have been referring to Trump's inexplicable gaffe from earlier that day, where he said that the US did not support Iranian protestors — hundreds of whom have been killed opposing that country's hardline regime — only to have to walk back those comments 30 minutes later on Twitter.
The small peek at other world leaders' mocking disrespect for the US president is reflective of a larger trend that has seen global approval of US leadership fall to record lows since Trump took office. It also stands in stark contrast to Trump's oft-made claim that, thanks to his leadership, the country is now more respected than ever, a boast he yet again made in a speech just last month.
Video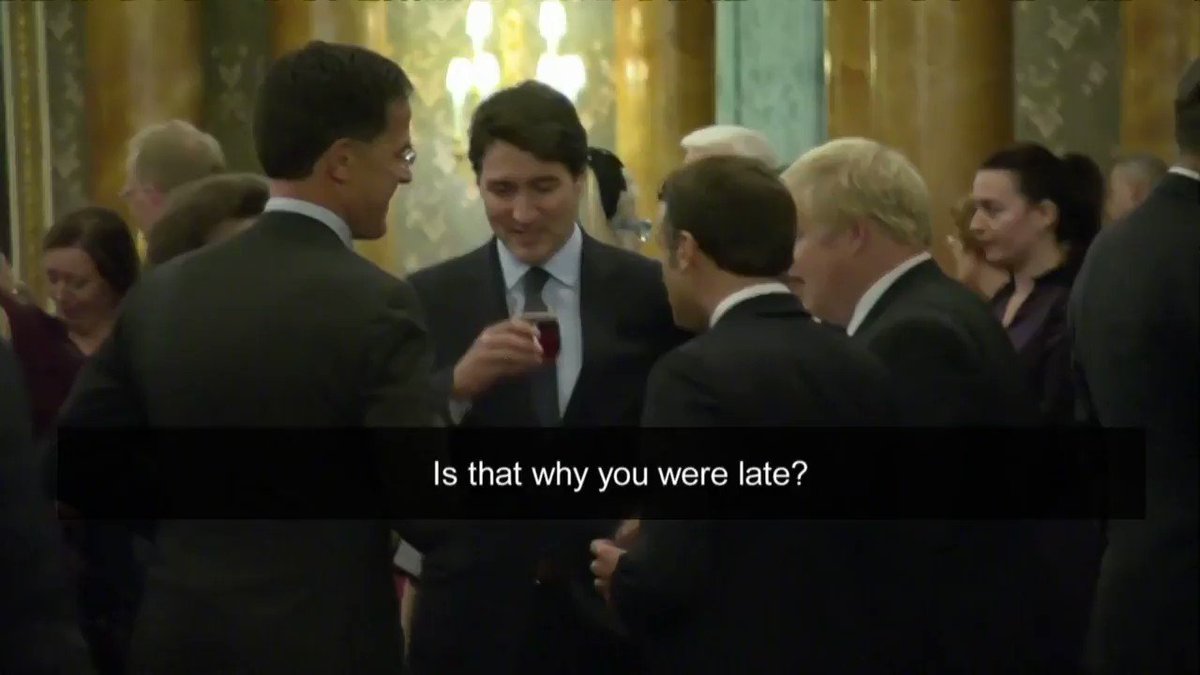 "This happens at every NATO summit with Trump. Every G7. Every G20. The US President is mocked by US allies behind his back. https://t.co/FWncEM7jVs"
twitter.com
World leaders Justin Trudeau, Emmanuel Macron, and Boris Johnson appear to mock Donald Trump at NATO Summit reception
www.mediaite.com