People do tend to overlook eroge songs. Even the lower quality ones tend to have decent to great openings.

I used to listen to those kind of song medleys all the time.
I still do :p. Most of the songs in my list are eroge songs. Like, I have been listening to Ghost x Graduation from
Hatsuyuki Sakura
for years yet I still have not played the game.
Right, he's been there since Alicesoft's founding. It used to be ChampionSoft, but back then outside of a few exceptions, they're all known to be horrible games. Most of them being text parsers. (Like you type in "look tree", "enter door", but they'd be so specific that people still complain how impossible they are.)

Alicesoft to this day only recognizes three of those games, and that was back when they pushed out their freeware announcement. Maybe not coincidentally, all of those 3 were ones TADA worked on when he first joined. (2 of those games are linked and their characters play major roles in the Rance series even.)

As for the future? Who knows? The last time he stepped aside from a bit we got "Busou Shoujotachi Blade Briders" which was okay, but well below company standards so fans weren't pleased. So TADA had to come back and helped make "Evenicle" which is beloved.
Yeah, I have heard that he is one of the founders of Alicesoft and the parent of Rance. Now that he is in an advisory role (seems to be in a similar position like Miyamoto in Nintendo?), he should still have influence on major decisions. I hope Alicesoft will stay good and sound for years to come so that more people can play their games.
===============================================================
In other news, holy shit, Navel just announced Shuffle Episode 2. Crazy announcement on the first date of Reiwa.
===============================================================
Another thing, DMM really goes all out with Ryuusei World Actor... The whole Sofmap (looks like Sofmap Amusement in Akiba) is filled with its ads.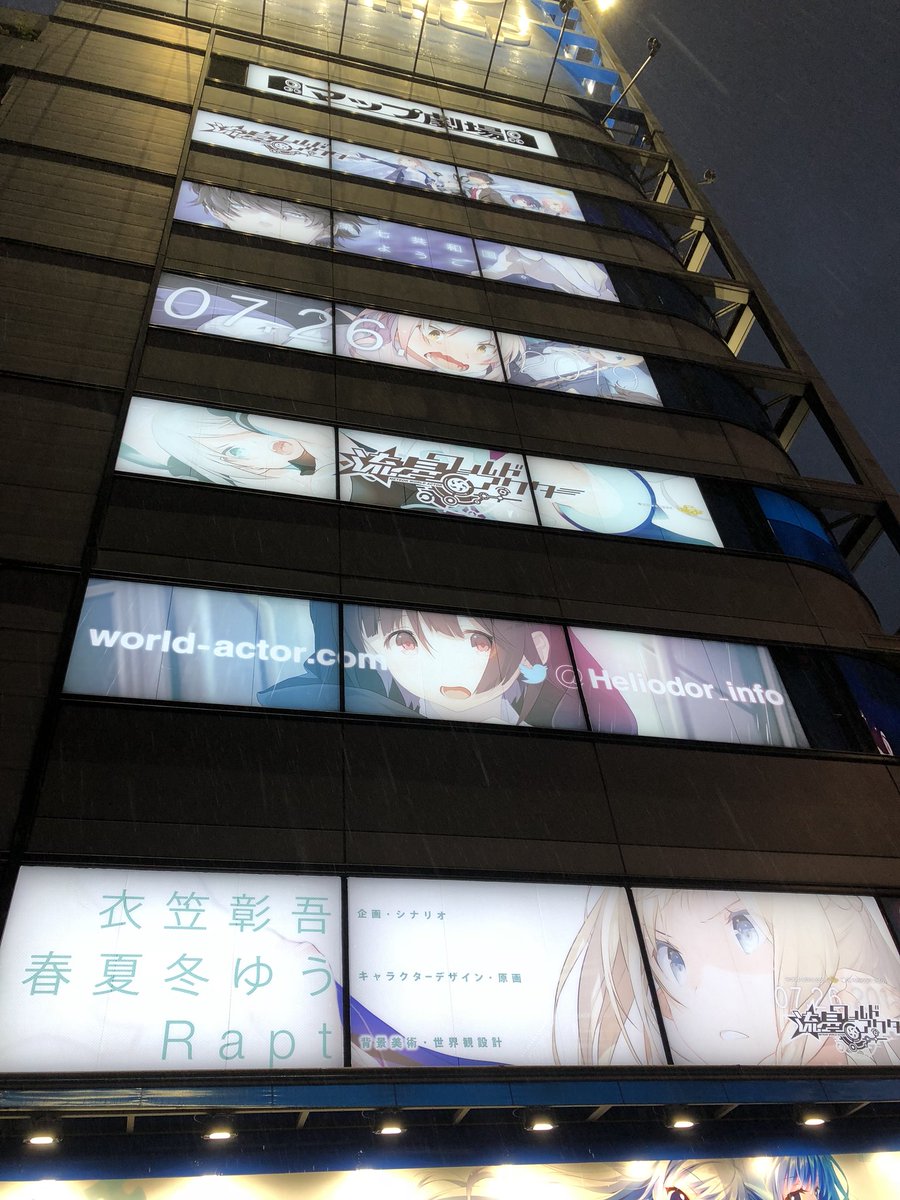 Last edited: