The premise of this thread is pretty self-explanatory and straightforward, so I'll forgo the long-winded OP this time around jump right into my vote.
Abigail - Street Fighter V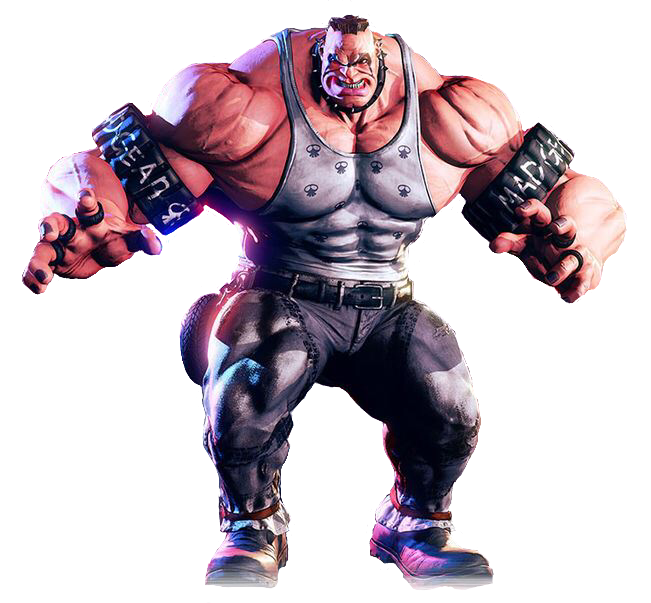 I could go off the rails listing complaints about Street Fighter V as a whole with respect to every other game in the long-running franchise, but I won't do that here. What I will do, however, is say that this fucking character design would be high on my list of complaints because it's so bad that it brings the entire game down with it to some small extent.
Just what in the world were they thinking with Abigail's design here? Okay, it's an obscure Final Fight villain brought into Street Fighter V. That's fine, I guess. Oh, they want to make him far larger than any other character? Sure, I can see that being a distinguishing feature that we haven't really seen before in SF. It's in the details that I came to be so confused and disturbed by this character. What is with his proportions? They go
way
beyond stylized and enter the realm of the grotesque and tasteless.
No joke, when I first saw his reveal trailer I thought it was some kind of prank. I thought to myself, "Surely the fine people at Capcom did not slave away for months crafting
this.
"
That tiny head. I can suspend my disbelief only so far when it comes to stylized-but-grounded character designs.

_________________________
Abigail pretty easily gets my vote, but I look forward to hearing everyone else's dishonorable mentions in the thread. I'm preparing myself to be triggered by any and all posts involving post-UMK3 Reptile designs in the Mortal Kombat series.