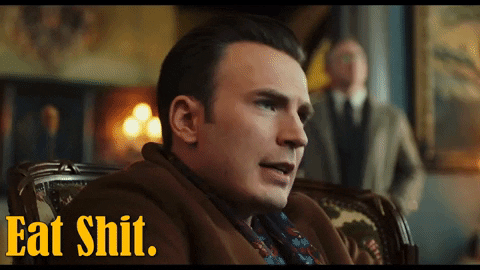 This is ResetEra's weekend box office thread. While the OP focuses on the popular weekend tallies, we typically discuss box office throughout the week as well when notable films are playing. New threads are posted each Sunday morning, between 8-10am PST.
And so Thanksgiving 2019 ends with Disney's

Frozen 2

collecting a 5-day estimate of

$126.3M

, the most ever for any film that has played the holiday, opener or holdover, besting Lionsgate's 2013

Hunger Games: Catching Fire

($109.9M), plus it was a fantastic win for auteur-driven original IP from Lionsgate/Media Rights Capital's Rian Johnson whodunit

Knives Out,

which is flying well ahead of its high $20Ms-$30M 5-day forecasts with an estimated

$41.7M

. Both Disney and Lionsgate will report soon.

Despite the record amount of bucks made by

Frozen 2,

and the more than solid turnout by

Knives Out,

the Thanksgiving 5-day stretch per Comscore grossed an estimated

$263.65M

, -16% from last year's holiday record of $315.4M. What's the difference? There was more older skewing original adult product on the marquee this year with

Knives Out, Ford v. Ferrari, A Beautiful Day in the Neighborhood

and

Queen & Slim,

while last year boasted more family centric and franchise fare which held over the 5-day stretch, i.e.

Creed 2

($56M),

Fantastic Beasts 2

($42.3M),

The Grinch

($42M), and

Bohemian Rhapsody

(a retro pop culture event that played to all ages with a 5-day of $19.5M).
WEEKEND CHART:
International Box Office:
Weekend Box Office Archive and Appendix
Last edited: