The official Xbox Germany facebook page posted the following to their timeline: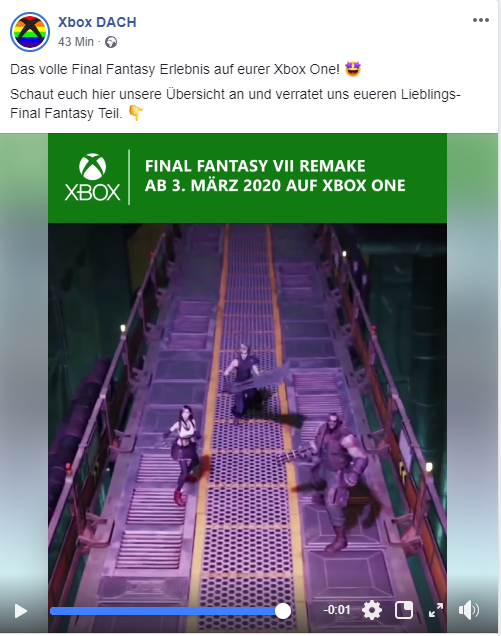 They later deleted it.
Now this is significant for two reasons:
The game hasn't even been announced for platforms other than the PS4. However, we always knew from the very start that it wasn't a full exclusive (more on that in a sec), though I think most of us expected a PC release at the very least. An Xbox release, while not surprising, wasn't something entirely set in stone imo
March 3rd 2020 is also the date the game will release on PS4. In other words, the post implies that the Xbox version will release day and date with the PS4 version. When the game was first revealed at Sony's E3 2015 conference, Sony and Square Enix made it very clear that you will be able to play it "first on PlayStation". Did the timed exclusive deal fall through?
Editorial mistake, or something bigger? Let me know what you think