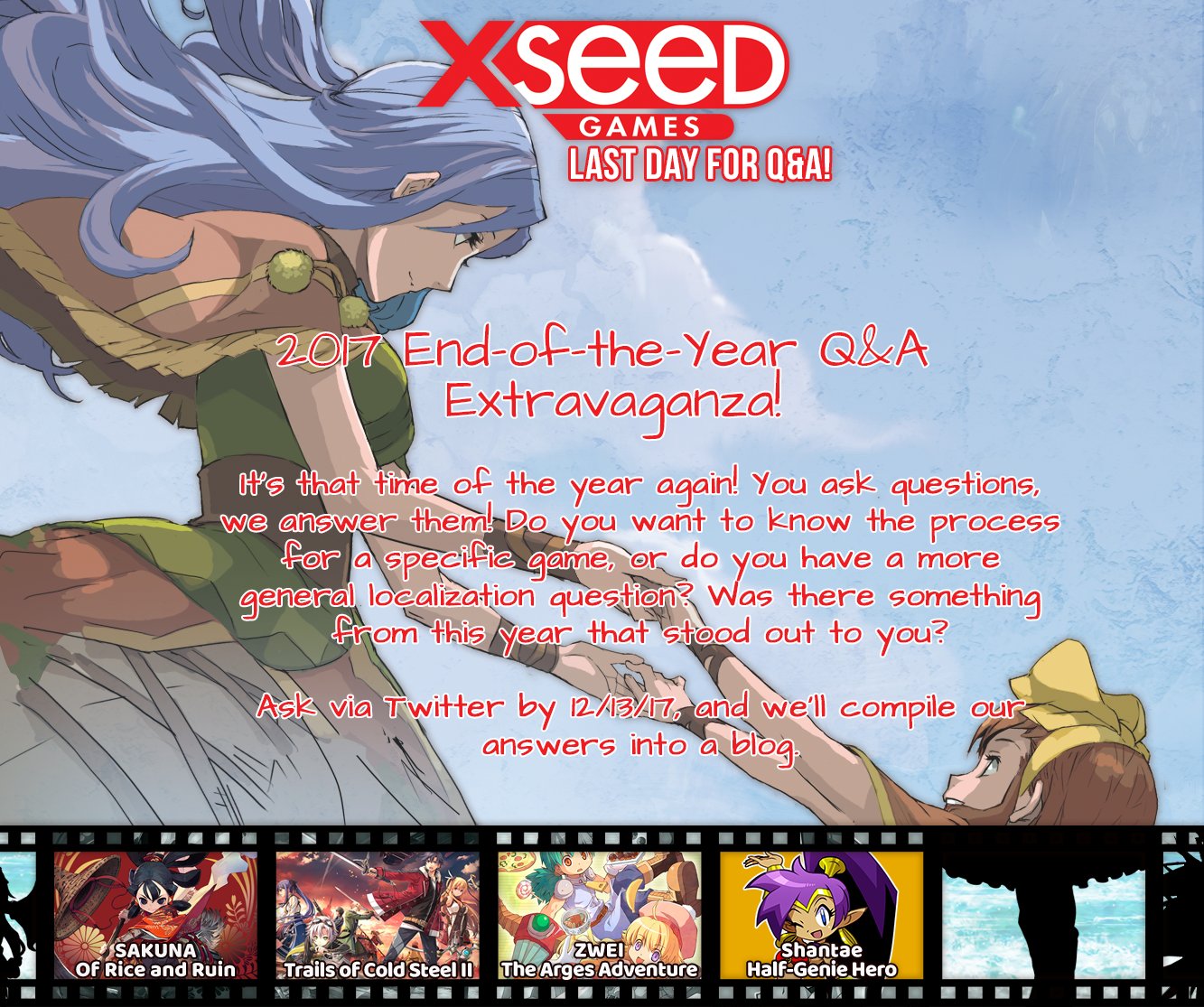 Xseed have posted this image on twitter, alongside their announced 2018 lineup, there are three silhouettes for unknown titles. Xseed has done
similar
teases
for their upcoming titles in the past.
The far right image is Senran Kagura Burst Renewal, as found by
banballow
on the Xseed forums.
As far as I know the other two haven't been solved yet.
The middle image is English Detective Mysteria as found by
Saphirax
. The final image is Ys Memories of Celceta, so presumably a PC port, as found by
Dio Over Heaven
.
They should match up exactly to official artworks, and I'm pretty sure neither of them are Trails to Zero or Cold Steel 3 :P or at least none of the art I've tried matches up.
Last edited: