The vertical shoot 'em up formerly known as FINALBOSS is finally out after a decade of development. Are you ready to take to the skies?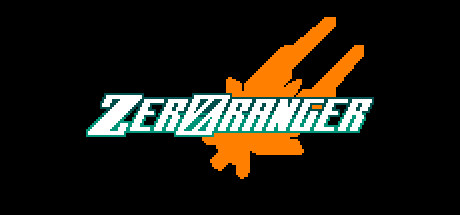 Genre
: vertical shmup
Release Date
: September 28th, 2018
Developer
: System Erasure
Publisher
: System Erasure
Platform
: PC
Website
:
https://se-made.com/zeroranger.html
Price:
$11.99 ($10.79 until October 5th)
Places to buy:
Steam:
https://store.steampowered.com/app/809020/ZeroRanger/
Itch.io:
https://system-erasure.itch.io/zeroranger
Reviews
: Don't hold your breath
Demo:
Available on official website above
Trailer:
What is ZeroRanger?
ZeroRanger is a traditional, non-bullet hell vertical shmup with an aesthetic design reminiscent of WonderSwan shmups and an engaging, energetic soundtrack. The game features a distinctive orange and cyan art style and is fully sprite-based. In a move that is somewhat unusual for vertical shmups, ZeroRanger includes stage hazards, which you can see in the 1:34 mark in the above trailer, which provide nice variety to the stage design. Over the course of development the game has evolved and undergone many design changes. Earlier this year the developers provided this comparison image between some old versions of sprites (left) and the updated sprites (right):
ChryZ helpfully points out some useful visual and support options:
The OP should mention TATE support, the visuals scale nearest neighbors and remain pixeliciously sharp no matter the res, scanline support is also there (hori,vert,blend,%,etc).
The game also features an alternate color palette aimed at colorblind folks, plus there are some unlockable palettes too.

It's a shmup. Who cares?

Shmups are not as popular as they were in the 80s and 90s, which means that new releases are somewhat rarer than they used to be and thus strong efforts like ZeroRanger deserve support. Shmups are frequently derided as too difficult or too easy and short, but the fact of the matter is that shmups are for everyone (and that includes you). While everyone must determine what is most fun for themselves, the greatest pleasure in playing shmups is dedicating yourself to learning one in and out, not unlike learning a complex roguelike or fighting game. As you play, you better understand
why
enemies are placed where they are, how the scoring system works, and most of all, why people enjoy shmups: the more you put in, the more you get out of them.
Furthermore, shmups offer one of the purest, most distilled examples of video game-ness you can find: take control of an object with a hitbox, destroy other objects, and earn points. Game developers have iterated on this formula for decades, and the fact that it still survives in games like ZeroRanger is a testament both to the economy of design and simplicity in the original concept (brevity is the soul of wit, as they say) as well as to the near limitless potential in complicating and further developing the fundamentals of the shmup genre.
Inspirations

While ZeroRanger is very clearly its own thing, the developers have mentioned some influences, and older builds of the game included even more direct homages to other shmups. The devs have stated that they are big fans of Siter Skain, a fan favorite indie shmup company from before indie was cool -- they created the Alltynex Trilogy, which consists of Kamui, RefleX, and Alltynex Second. I also can't help but feel a resonance with the Famicom juggernaut shmup, Summer Carnival '92: RECCA, as well as Cho Ren Sha 68k, which was itself inspired by RECCA and the ZeroRanger devs have stated that they are fans of CRS as well.
In a discussion on the Steam forums, a developer mentioned that they're a fan of Qute, an indie developer best known for Judgment Silversword (WonderSwan, XB360, PC) and Eschatos. You can definitely sense some Judgement Silversword in here.
Resources:
The soundtrack has changed over the years. An album called GREEN SOUNDS -Raw Label- featuring tracks from early builds of the game came out a few years ago that you can get on Bandcamp, which is still quite good, though the more recent remade tracks are a bit better, in my opinion.
https://eebrozgi.bandcamp.com/album/green-sounds-raw-label
If you dig the vibe of ZeroRanger and want something that scratches a similar itch, I recommend the excellent twin-stick roguelite Monolith, which came out last year. While it's from a different genre, it contains a somewhat similarly moody, post-apocalyptic setting with a cozy vibe. Coincidentally, I just checked out the official ZeroRanger YouTube channel and it includes a playthrough of Monolith, so clearly they're fans of Monolith too!
Good luck in your quest to becoming the ZeroRanger. This game just might be more than meets the...eye.
Last edited: