September 2019 UPDATE :

check the bottom of the OP for a list of major upcoming books



Thanks to Servbot24 for the banner !

Hello and welcome !

In this thread we discuss, comment and recommend artbooks and other gaming books.

So what is an artbook ? - noun
a book featuring reproductions of pictures, visuals, or more generally artworks. It can vary from sketches, to color study and promotional materials. Sounds good. What should I look for ? Hardcovers. What should I avoid ? Tiny, softcover artbooks, coming in limited editions of games or as pre order bonuses. These usually are more of a sneak peak to the real, 300 pages, hardcover book, sold separately. Don't base the purchase of a collector's edition on such books. Why should I buy and collect artbooks ? Because books are cool. Art is cool too. Sure you can find huge collection of artworks for games online, but nothing beats the smell of a new book, the feeling of turning a new page. Also, these books usually features in depth commentary by the art and design teams that can help grasp a better understanding of the though process and decisions made to achieve a specific result. It's a great way to go a little bit further into a favorite game. Also, an artbook is a piece of art itself. Display them on a nice shelf, enjoy it. When should I buy an artbook ? As soon as possible. Sadly, these books are usually limited prints and do not get reprinted. Their number in the wild are thin and if you wake up too late, you will be forced to go through second hand market with prices doubling or tripling for a book only a few years old. Best advice I can give you : if you fancy a book, buy it as soon as possible. Some famous book (Half Life 2 : Raising the bar or the Art of God of War 3 just to name a couple, are going for $150+ now...) Can we talk about movie artbooks or scifi illustration collections, not related to gaming ? Sure we are open and always eager to discover more art. Who are the people making these books ? They are several publishers making video games artbooks, here are a few :

Dark Horse, publishing comics and manga since 1986, based in Oregon, USA. https://www.darkhorse.com/


Udon Entertainment, publisher of comics, graphic novels and artbooks as well as english editions of manga and manhwa.
http://www.udonentertainment.com/blog/
Titan Books, british independant company specialized in cross media tie-ins.
https://titanbooks.com/



Cook & Becker, Amsterdam based art dealer, now making high quality books
https://www.candb.com/en/
Read Only Memory, a British publisher with a focus on the history and culture of games
https://readonlymemory.vg/
Bitmap Books, another British publisher of retro gaming books presented as a visual celebration of the genre
https://www.bitmapbooks.co.uk/
Geeks Line, a french publisher, focused on quality books that document the history of video games
http://www.geeksline-publishing.com/
http://www.geeks-line.com/
(if you are french speaker, check their french site, it has a lot more books not yet translated in english)
Where can I find these books ? Where should I buy them ?
That depends A LOT on where you live. Most publishers are either based in the US or in Japan... So mostly in good bookstores or online. For us, poor european, we can either pay the high price and import or pay a higher price and find them in conventions.
If you are in the US, Amazon kills it with pre-orders going down to -50% sometimes - 60% on the first few days they put the articile on their store. Jump on these pre-orders.
If you are in japan, try Book-off or go dig into a Mandarake to find a hidden gem !
If you are in the rest of europe, it's the wild west out there. I tend to import everything from amazon.uk because they sometimes have sales on items and I order in bulk to save on shipping.
Do not forget to check on the publisher's stores for exclusives limited editions of these books.
ALRIGHT ! Any books you can recommend right now ?
Yes ! Tons ! for starters, the books Dark Horse published these past years have been very good. I have a few personal favorites due to their great art and in depth commentary :



Fantastic art style, tons of sketches, paintings, character arts, details on every piece of tech, object, weaponery... It's a must have for anyone who enjoy the unique visual of the game.



A game nobody played and everybody forgot but had two art gods as art directors : Michel Koch & Aleksi Briclot. They are delivering here a vision of a neon-tech french future : Neo-Paris is gorgeous and filled to the brim with amazing details and striking, clever visual ideas. This book is a must see for all cyberpunk and neondeco fans.



Gravity Daze (Gravity Rush) 1 & 2 artbook, import from japan only. This is great : the art is so soft and colorful, tons of character arts as you expect, huge environmental concepts and promotional arts. Tons of great compositions and unique art due to the game's ever changing gravitational setting. Paper quality is superb and feels great between the fingers it's a bit grainy like a drawing paper instead of the usual more semi glossy paper found in these books.
The Sky : Final Fantasy art by Amano. this is a must buy for any FF enthusiast. It was a limited run and prices went batshit insane but there were reprints in a beautiful box set. Buy this. For the love of everything sacred, this is massive and almost all arts are full pages. Mind you, there is nothing to read here. No commentary, no description, nothing. Only Amano's art.
Another masterpiece. From the fire red and shiny golden cover to its antique looks, the book is gorgeous. Its filled, PACKED, with art and always with great, commentary, usually hilarious too.
This one is special. The publisher, Bluecanvas, is no more. They made the most amazing artbooks out there : Journey, God of War Ascension, the Order 1886, Homeworld remaster... Naturally these books are now super rare and super pricey... So if you ever find one, do not hesitate. As for Journey, a fellow Gaffer gifted this to me for a secret santa, years ago. With every passing year, I can't thank him enough. This book is mind blowing. It's showing the incredible journey (haha) of game development through art and mostly iteration. The books is filled with cut, scrapped, reworked concepts, art and ideas... You cannot imagine how much was done and then scrapped. They only took the purest form and I can't imagine the process of throwing away so much and yet to touch perfection through hard work and constant rethinking and rebuilding. It goes in incredible length about the small details on a world... entirely buried in the sand. It made me love, no, adore Journey even more than I ever thought I could imagine. It also has 3D artworks with AR. Crazy.

Quick recommendation list :
- Splatoon artbook
- Bayonetta 1 (and 2 import)
- Art of Fire Emblem Awakening
- Xenoblade Art of Mira
- Valkyria Chronicle design archives
- All FF XIV artbooks + Eorza Encyclopedia
- Art of Alice Madness Returns
- Deus Ex Universe
- Art of Horizon
- Zelda Hyrule Historia
- Persona 3 & 4 visual works
Sounds good but I dont want to miss new things. What are the hot upcoming books ?

Art of Borderlands 3 coming a month after the game, in late october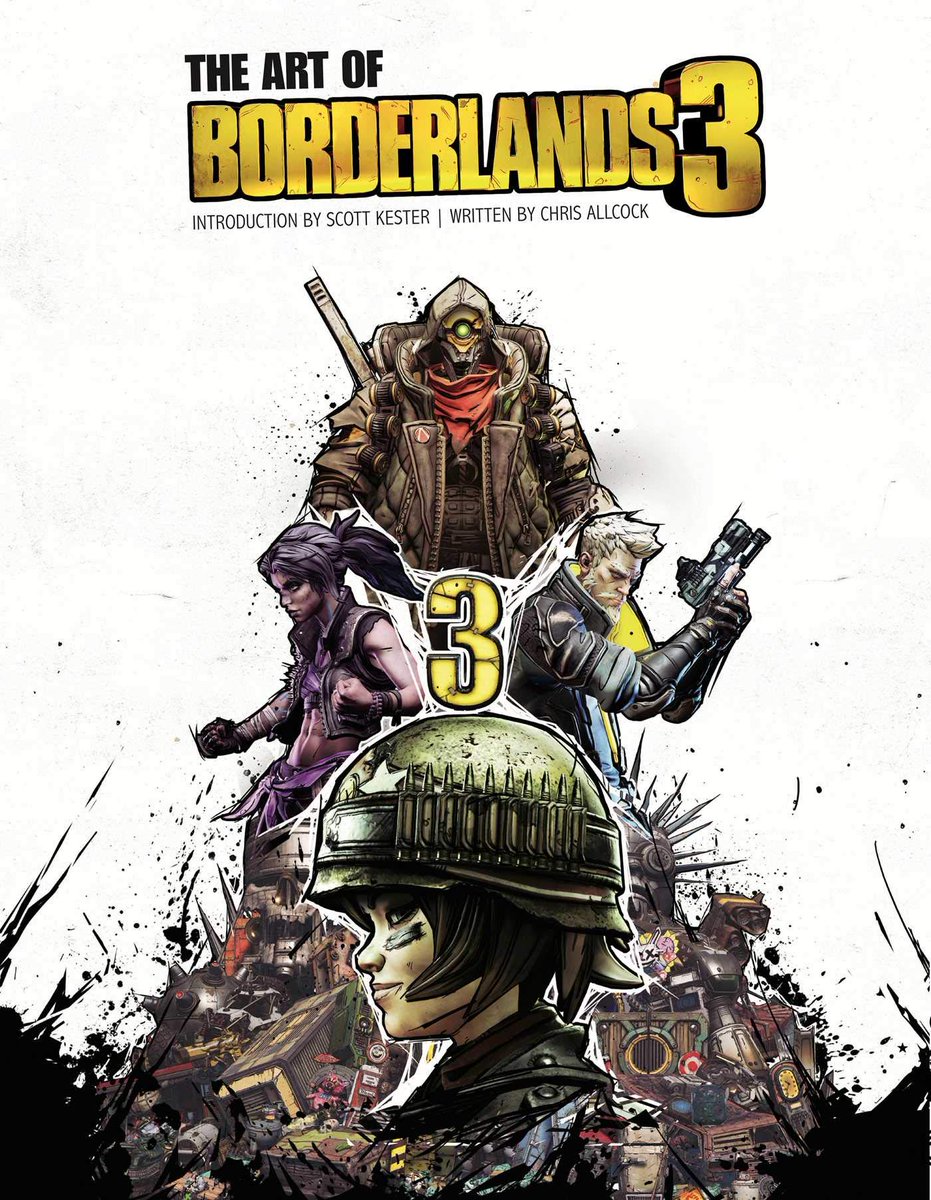 Art of Star Wars Jedi Fallen Order should be out in november :
Metal Slug: The Ultimate History, by Bitmap Books
also for november
Art of Death Stranding with some Shinkawa goodness, scheduled for a release early January:
Art of TLOU 2 early March :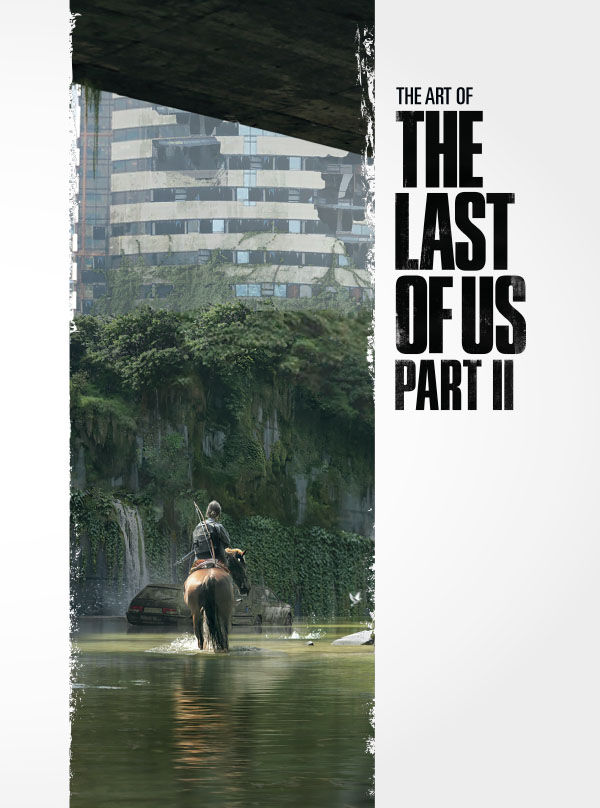 Guild Wars anniversary artbook in March 2020 :
Art of Doom Eternal in March, sadly late after the game :
The World of Cyberpunk 2077 (lore book, not artbook per say) coming in april 2020 around the game
Sekiro got its
artbook in Japan
and its already available : no words yet for a western released but lets all be patient and look towards
Udon Entertainment...
Amazing ! But I want more ! I have more questions ! Is this book good ? Should I buy this one ? And what about...
Hold on ! That's it for me now ! Just be patient, enjoy the book, let publishers work... Creation, localisation, edition... these things take time ! We'll try to answers all questions in this thread and I'll try to keep this OT updated with major upcoming releases.
Last edited: