Serebii.net Webmaster
Verified
So, it's finally time. Starting on June 30th 2019 in Japan is the Alola Pokémon League, the seventh main Pokémon League that Ash has competed in. After coming so close to victory in Kalos and being the only person to take down not just 1 but 2 Legendary Pokémon used by Tobias in Sinnoh, could it be Ash's time to shine?
In Alola, as there are no gyms and the League is brand new, the league is open to all with all the island Kahunas helping out in some manner.
The Combatants
Top 8

Ash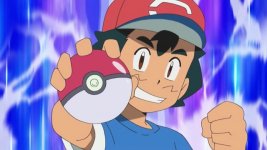 Pokémon
: Pikachu, Torracat, Dusk Form Lycanroc, Rowlet, Meltan
Z-Crystals:
Electirium Z, Pikashunium Z, Rockium Z, Lycanium Z, Grassium Z, Normalium Z, Steelium Z, Firium Z, Solaganium Z
WIth multiple leagues, 48 Gym Badges, the Battle Frontier, Ash isn't the chump people think he is. He's a skilled trainer and has a fairly decent team on hand. If two of his Pokémon have a last minute evolution and if say Poipole or Solgaleo come back, he could easily wipe through the League, Tobias style.
Kiawe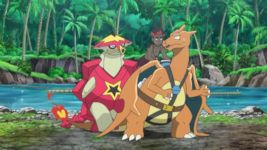 Pokémon:
Alolan Marowak, Turtonator, Charizard
Z-Crystals:
Firium Z, Flyinium Z
Kiawe is probably the most likely of Ash's friends to provide a challenge. He's seen as the more mature and competent battler of the group and is the only one who was all fired up for the league from the outset.
Lana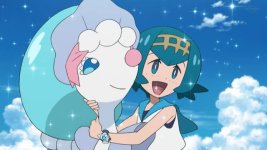 Pokémon:
Primarina, Eevee
Z-Crystals:
Waterium Z, Primarium Z
Lana is also seen as one of the more competent members of Ash's friend group and certainly stands a chance. However, she lacks some of the raw power the others have with Pokémon, but having Primarina on her side gives her an edge
Sophocles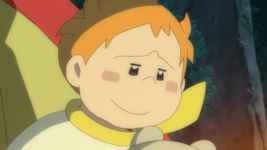 Pokémon:
Togedemaru, Vikavolt
Z-Crystals:
Buginium Z
Sophocles is probably a weaker choice. Struggling to get the Bug Z-Move right, he's not entirely the most competent battler
Gladion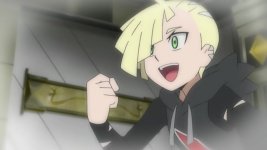 Pokémon:
Midnight Form Lycanroc, Umbreon, Silvally
Z-Crystals:
Rockium Z, Normalium Z, Dragonium Z, Lunalium Z
Gladion is another strong option. He has shown himself to be a very competent battler. He has battled Ash a few times with varying results and, with the Legendary Silvally on his side, it could be an easy ride
Hau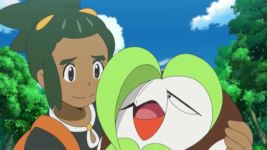 Pokémon:
Dartrix, Alolan Raichu
Not much is known about Hau's involvement, but being the grandson of Hala, it's highly probable he will provide a challenge, but considering his Dartrix lost to Ash's Rowlet in a battle, it does not bode well
Guzma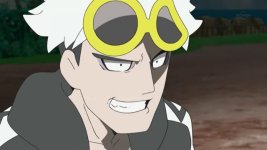 Pokémon:
Golisopod, Scizor
Guzma showed interest in tearing down Kukui's plan for the Alola League and states his plan to destroy it. Having been listed to appear at the commencement, it seems likely that Guzma will himself participate. Guzma is a strong battler, but is known to run away. When Golisopod's Emergency Exit activated in his battle against Ash, he covered by saying Golisopod just didn't want to battle with such a weak Pokémon
Knocked Out


Mallow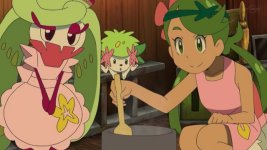 Pokémon:
Tsareena, Shaymin
Z-Crystals:
Grassium Z
Mallow was the last of the group to get a Z-Ring and a Z-Crystal and hasn't really been seen to be much of a battler
Lillie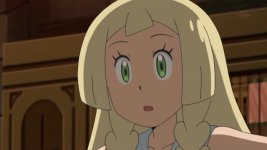 Pokémon:
Alolan Vulpix, Magearna
Z-Crystals:
Icium Z
Lillie has probably had the strongest character arc of any Pokémon main anime character, being afraid to even touch Pokémon and then gradually overcoming it. She hasn't been shown to be the best battler but with the Magearna her father got her by her side, if it awakes by then, she could be a solid option. She also has an Ice Stone prepped so you never know, she could evolve Vulpix
Ilima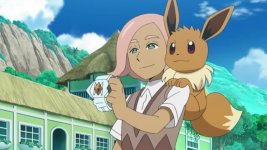 Pokémon:
Eevee, Smeargle, Mega Kangaskhan
Z-Crystals:
Eevium Z
Ilima was shown early on in the Sun & Moon anime and was invited to the Alola Pokémon League by Kukui. His strengths aren't truly known but was capable of thwarting Team Skull with his Eevee which has access to the Z-Move Extreme Evoboost
Team Rocket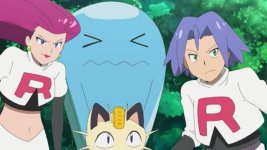 Pokémon:
Mimikyu, Mareanie, Wobbuffet, Meowth
Z-Crystals:
Darkium Z, Mimikium Z
Both Jessie & James wish to enter the League this time, and they could be a force to be reckoned with. At multiple occassions in Alola, through sheer power and happy coincidence of circumstance, they have been able to beat Ash a couple of times, but their plans are always scuppered by their Bewear guardian. They weren't listed on the Pokémon Fan magazine rundown of the league, however, so their involvement remains unclear
And of course there will be more
Episodes
June 30th: The Curtain Rises! The Alola Pokémon League!!
July 7th: Brawl! Battle Royal 151!!
July 14th: Mallow & Lana! A Fully Powered Battle of Friendship!!
July 21st: Jessie VS James! A Battlefield of Love and Truth!!
July 28th: Overcome Decidueye!
August 4th: Bird Battle! Brave Bird VS Sky Attack!!
August 11th: The Road to the Semifinals!
August 18th: The Semifinals! Kiawe VS Gladion!
August 25th: Rising Fire! There's More Than One Rival!!
So, who is betting on Ash?
Last edited: