​
Platform(s): Windows PC, Xbox One, PlayStation, Nintendo Switch
Release Date:
June 18th, 2019​
June 25th, 2019 (Switch)​
Genre: Exploratory Platformer
Price: $39.99 USD
Player(s): 1 (At launch)
Format: Digital/Physical
Developer: ArtPlay (with the assistance of
Wayforward
and
Inti Creates
)
Publisher: 505Games
Size: ~10GB
What is Bloodstained: Ritual of the Night?
Bloodstained: Ritual of the Night
is a spiritual successor to the "Igavania" era of the Castlevania series which included titles like
Symphony of the Night
and
Dawn of Sorrow
. In Bloodstained you take control of Miriam as you explore a seamless environment, defeating creatures and finding new abilities to access new areas of the map.
How does character progression work?
As you defeat monsters Miriam will gain experience which will lead to her leveling up and increasing her base stats. There is also a chance that a monster will drop a "shard" which will grant Miriam the ability to control that creature's power for herself. You are also able to find and purchase new equipment such as weapons and armor which can change the appearance of Miriam as well.
So this is a sequel to Bloodstained: Curse of the Moon?
No.
Bloodstained: Curse of the Moon
was a retro-styled interpretation of elements featured in
Ritual of the Night
. The games do not take place in the
same
universe and, narratively, do not impact each other.
How long is the game?
As with other games of this type your playtime can vary wildly but we've seen a ballpark of 15-20 hours from early impressions.
How does the game run on console?
Switch (Docked): *720p+ @ 30fps
Switch (Handheld): 720p @ 30fps
Xbox One: 900p @ 60fps
Xbox One X: 4k @ 60fps
PS4: 1080p @ 60fps
PS4 Pro: **1080p @ 60fps
*Dynamic, so the game will run at a
higher
resolution than 720p when there are resources available.
**Reconstruction is used to give the impression of a higher resolution than 1080p.
Ultrawide support on PC?
No, but there's a mod on PC to display rooms in that aspect ratio (when the design permits).
Refresh rates higher than 60 on PC?
Yes. You have to disable to "framerate smoothing" option to enable it.
I kickstarted this game, where is it?
Codes will be sent out prior to release (once generated by the platform holders) and physical copies of the game are being mailed out now (
look for an email with the subject line "Shipping Confirmation: Order KICKBLOODSTAINED" for your tracking info
).
The PC physical release will not launch until the extra stretch-goal content is released, but those backers will get a digital code to let them play the game until then.
There were a large amount of stretch-goals reached during the kickstarter campaign. How will those release?
There is some content that will be included in the "Day 1" product and the rest will be released over time in the future as free updates.
Released
Nightmare Mode
New Game Plus
8-bit retro level
Cheat codes
Upcoming
Two additional playable characters
Local and online multiplayer for certain co-op and vs. modes
Roguelike mode
Chaos mode
Classic mode
Boss Revenge mode
Trophies/Achievements?
https://www.trueachievements.com/game/Bloodstained-Ritual-of-the-Night/achievements
What about the kickstarter-exclusive DLC?
This DLC (IGA boss fight) will be released after the game launches and, after the results of a kickstarter poll, will be sold to non-backers (or those who backed below the DLC-tier) for $9.99 USD at that time.
Paid DLC Release plans:
June 18, 2019 on PC (Steam & GoG)
June 28, 2019 on Switch
July 3, 2019 on Playstation 4 and Xbox One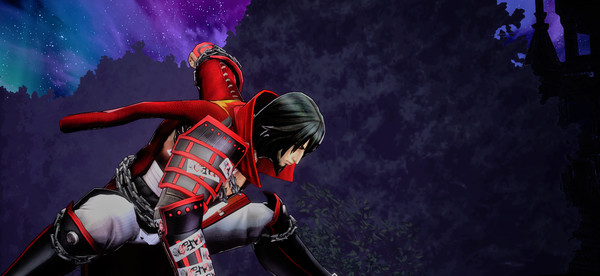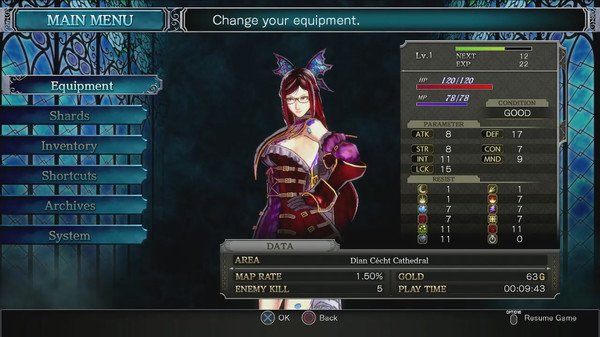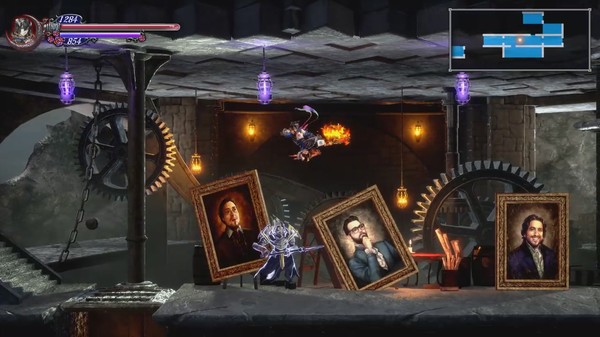 Metacritic - 84 (PS4)
Destructoid - 8/10
Bloodstained is occasionally frustrating, refreshingly open, and as promised, wholly Castlevania. Hopefully some polish is on the way for Bloodstained: Ritual of the Night as to not alienate folks who are new to the genre, but as any Castlevania fan knows, partial jank comes with the territory.
IGN 8.8/10
The wait was worth it. Bloodstained: Ritual of the Night is a whole new castle to crash full of unexpected monsters and mysteries in the vein of classic Castlevania.
Game Informer 8.5/10
Bloodstained: Ritual of the Night's journey is familiar, but the way it iterates and builds on that familiarity helps distinguish it from its lineage. Its combat, RPG elements, and enticing exploration intertwine seamlessly, and had me obsessively scouring every nook and cranny of a gigantic map for hours, even after I'd defeated the last boss. I enjoyed finally returning to this haunted castle, even if it belongs to a new master.
​
Last edited: